Why Dwellings?
Support When You Need It
Dwellings Michigan is an independent brokerage of full-time real estate agents with a focus on a team mentality. Every one of our agents is a full-time agent or on a plan to transition to full-time and fully committed to being the absolute best in the business. We share ideas, cover each others showings and appointments, and support each other in every way possible. The foundation of Dwellings is sales mentorship, technology, marketing and lead flow. Combining this, with a close-knit team culture built on integrity and strong core values, we are consistently attracting new agents and top producers alike to be a part of our innovative and thriving brand.
Join Us
We love real estate. But even more so, we love helping our agents grow and succeed. We aim to educate and offer value to help our agents grow their business and live amazing lives.
As the #1 boutique brokerage in Metro Detroit, we offer full time broker support whenever you need it. We implement the latest trends and technology light years before other brokerages. Our agents have access to the top tools and systems in the industry.
Our goal is to combine knowledge, passion and skills to exceed the expectations of what a brokerage offers its agents, and most of all, to show we genuinely care. Real estate changes lives. We want to help change our agents' lives for the better.
---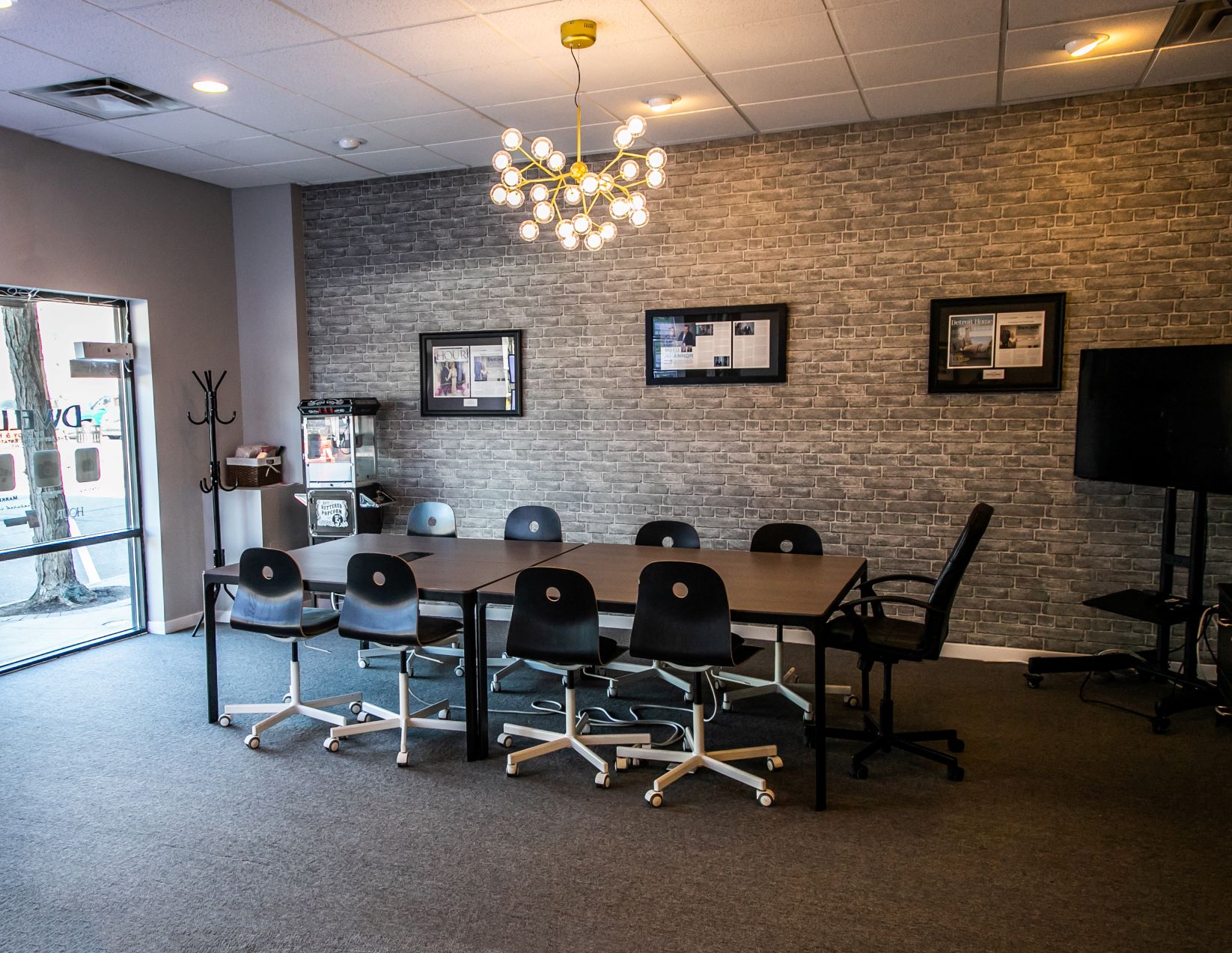 We Have a Welcoming Work Environment
We get that environment can play a substantial factor in motivation. So we spared no expense in securing 2000+ square feet on Forest Ave in the heart of Downtown Plymouth. Our office space is set-up to foster collaboration and an interactive team culture. Bright and open concept retrofit work space with modern furniture. Private boardroom, big screen tv with laptop hook-up for presentations and a healthy resource library. Full-size kitchen with unlimited water, pop, coffee (we need a lot of caffeine!) and tea, snacks, fridge, dishwasher and microwave. Access to high-speed color printers/scanners. Upbeat & close-knit team culture fosters a fun and positive work environment.
---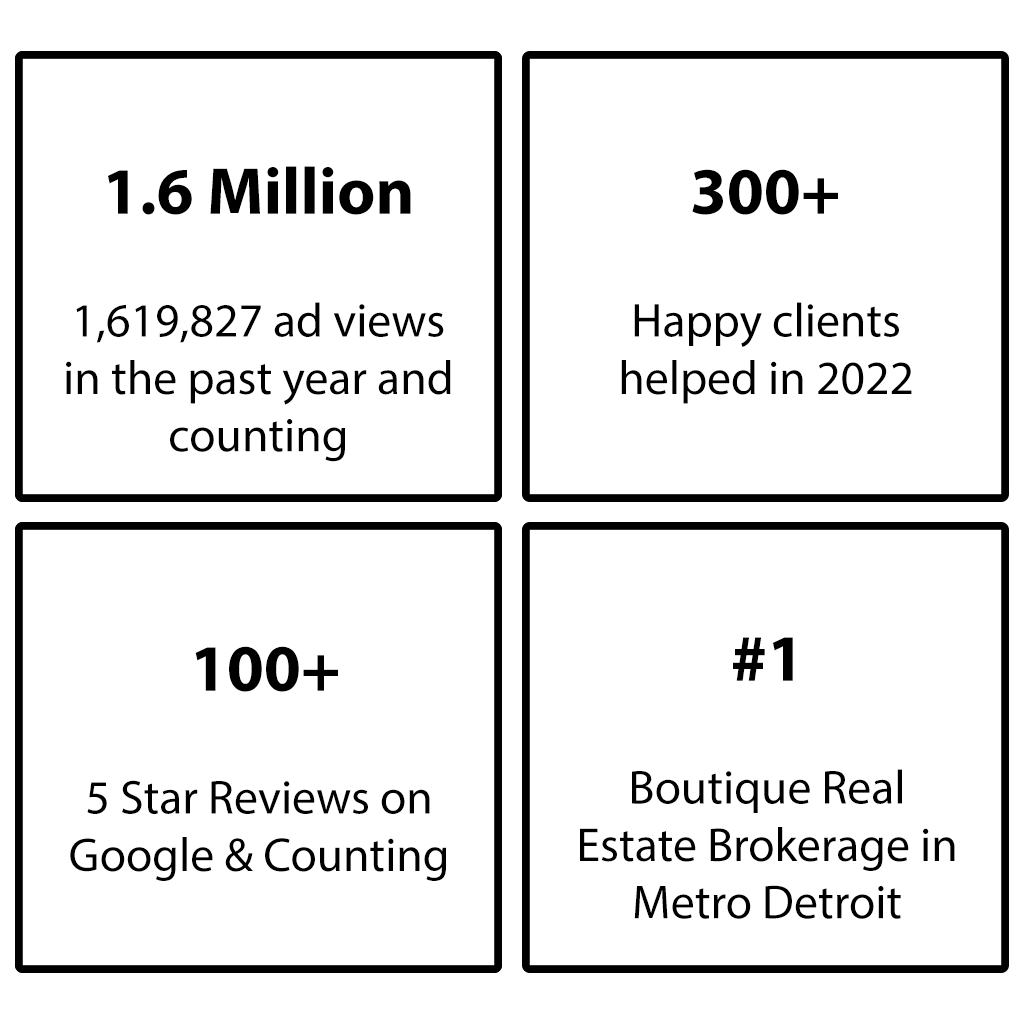 A unique sales and marketing strategy is designed for every property. This custom marketing theme dictates everything from our content, photography and videography direction, staging/styling, online strategy, targeted marketing and events. While we use only the best tools and resources, arguably the differentiation lies in our ability to individualize our listings. We produce print marketing or presentations that you'll be proud of. Everything is executed on high-quality materials with consistent brand messaging and design.
Our team has sophisticated online marketing and social media tools to target, track and convert buyers. We hyper-focus our ads to run campaigns that are put in front of prospective buyers multiple times and across many partner websites and search engines. We use the industry's best systems to host a campaign strategy that include coming soon ads, targeted and segmented email blasts, retargeting campaigns, just listed and open house postings.
---
We Offer the Best Systems & Technology
When it comes to software and technology for both our team and our clients, the homework has been done. Because let's face it, the real estate industry is saturated with "shiny objects." Simply put, we've vetted out and use only the best tools. We want to make sure that you can facilitate deals quickly, communicate in real-time, and have your transactions managed flawlessly. Everything we implement is intuitive, ahead-of-the-curve, and most of all, easy to use.
To Learn More About our Commission Plans: Fill out this form!
We are looking to fill these jobs! Check them out below!
Real Estate Sales Associate
We have 4 teams looking to add an agent to their team! Read More...
Agent Assistant
Do you love Real Estate and want to see what it is like to work in this field? This is the perfect way to start! Read More...
Show Less...
Real Estate Sales Agent
Fantastic opportunity here in local Real Estate! Read More...
Real Estate Buyer's Sales Specialist
Are you determined to help buyers find the home of their dreams? We're looking for a knowledgeable and enthusiastic buyer's agent to join our team. Read More...
Show Less...
Real Estate Seller's Sales Specialist
Are you determined to help sellers sell their homes fast and for top dollar? We're looking for a knowledgeable and enthusiastic seller's agent to join our team. Read More...
Show Less...