What To Consider Before Building a Shipping Container Home
Posted by Dwellings Michigan on Thursday, March 23, 2023 at 2:33:15 PM
By Dwellings Michigan / March 23, 2023
Comment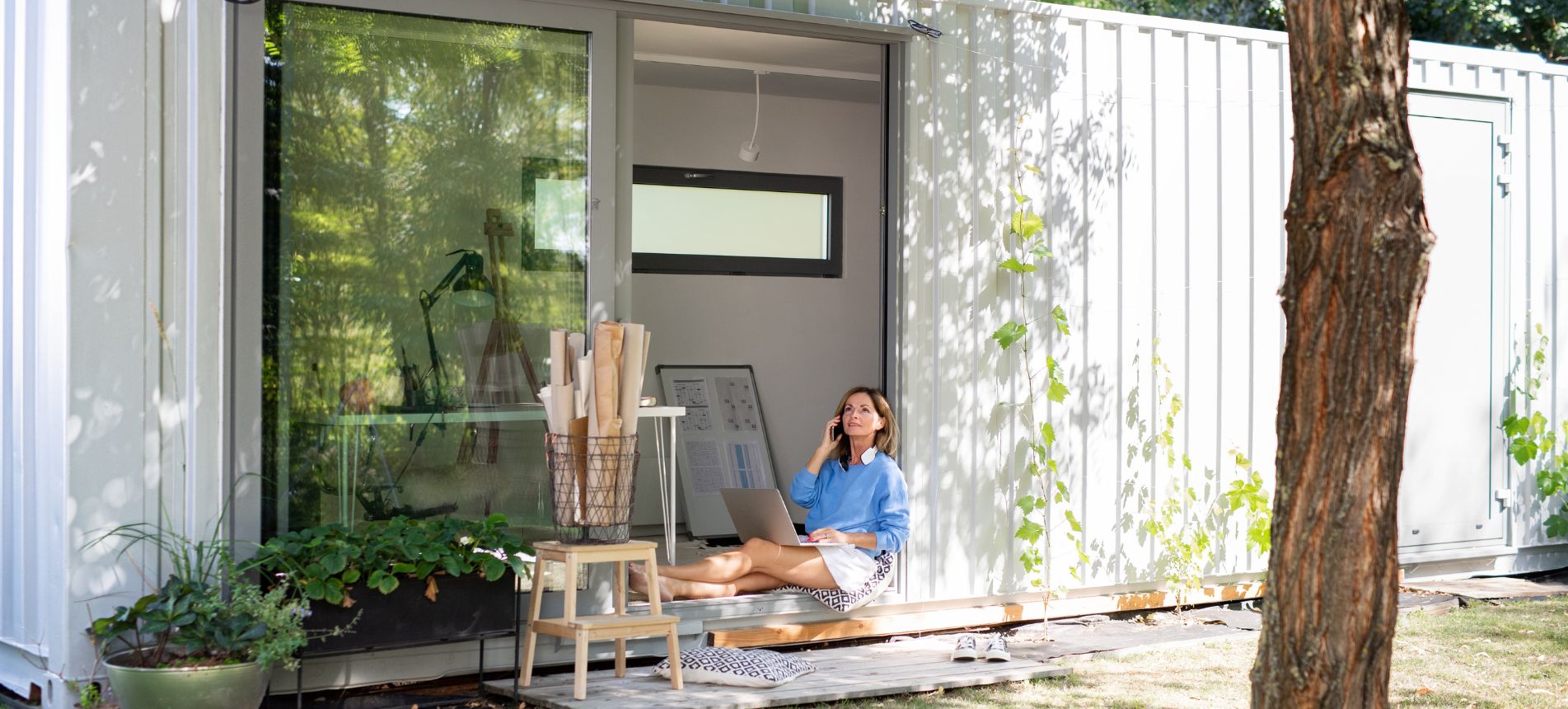 With the current housing market, it's understandable that potential homeowners are exploring other venues. Aside from traditional homes, options like tiny houses, van living, and shipping container homes are becoming more mainstream in the marketplace. One advantage of shipping container homes, in particular, is that many people can put them together on their own. However, there are some things to consider before building a shipping container home that you may want to know.
Container Size
Shipping containers come in many different sizes, and it's a good idea to consider the different dimensions before you begin construction. Most containers are 8 feet wide and come in 10-foot, 20-foot, and 40-foot options, lengthwise. Depending on what size home you plan to make, you can mix and match some of these containers together or opt for a smaller house in a single unit.
Foundation
Regardless of what you're building, you want to lay a proper foundation for your shipping container structure. Many people looking to build a shipping container home already own the land and would benefit from a permanent foundation. However, there are semi-permanent foundation options if you think you're likely to move your home to a new location later on.
Premanufactured or Not
Something to consider before building a shipping container home is that you may not need to make one by yourself. Several companies specialize in premanufactured shipping container homes. Depending on what style or size home you're searching for, it may be a good idea to invest in a premanufactured option. Also, the cost of buying a container and building everything from scratch may be more than working with a company that can develop and design one for you.
Necessary Paperwork
One of the biggest obstacles to building a shipping container home is that many local government ordinances categorize container homes as personal property rather than real estate. Depending on your state or county laws, you may have a difficult time establishing your new home as a proper residence. Before laying the foundation and making plans, you should check the specific rules and laws for such a structure in your area.