Ways To Create a Cool, Comfortable Backyard Oasis for Summer
Posted by Dwellings Michigan on Monday, June 26, 2023 at 12:09:44 PM
By Dwellings Michigan / June 26, 2023
Comment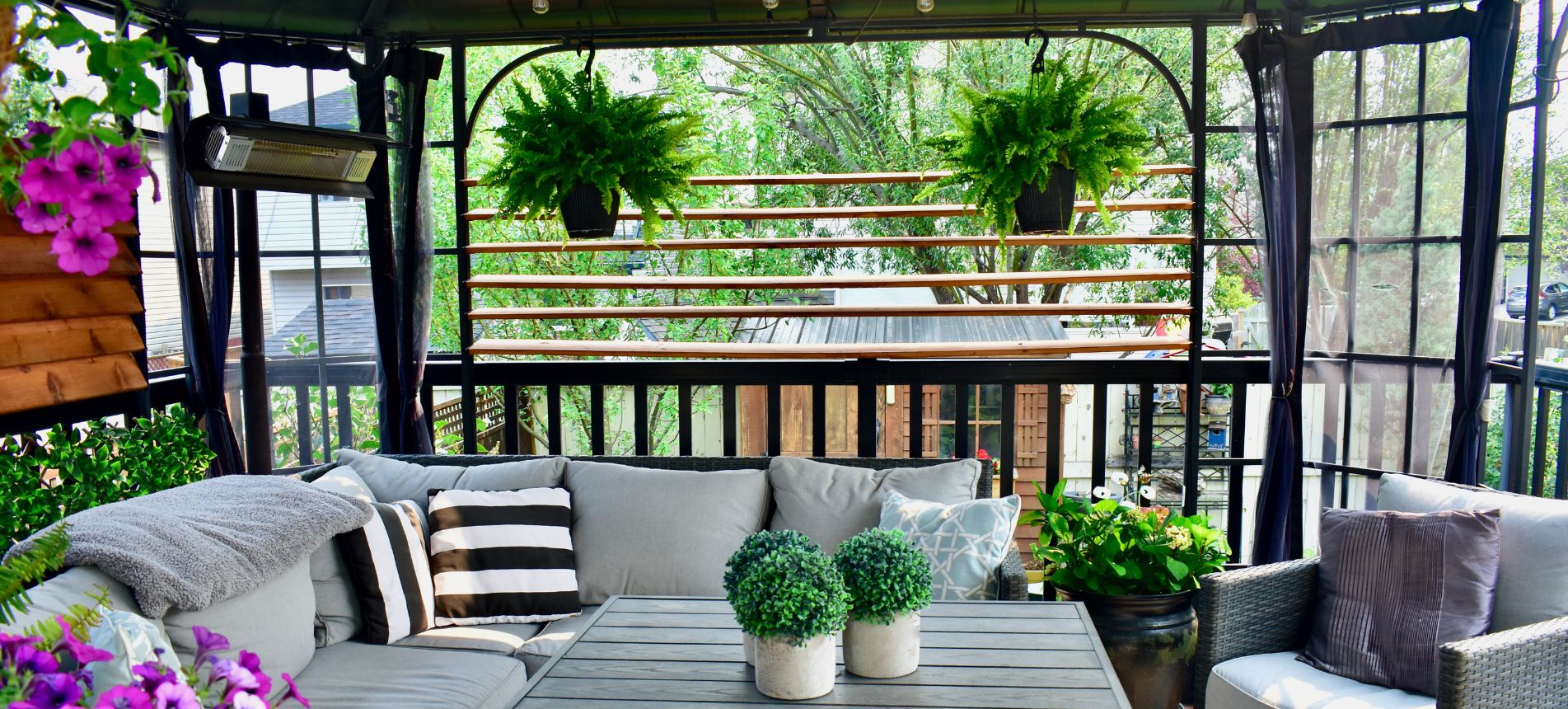 As temperatures begin to rise, your backyard can become a sanctuary for relaxation and entertainment. Incorporating the right patio furniture, shade elements, and outdoor decor are a few ways to create a cool, comfortable backyard oasis for summer.
Choose Patio Furniture That Invites Comfort and Conversation
Selecting the perfect patio furniture will create a comfortable environment for you and your guests. Look for furniture with plush cushions, weather-resistant materials, and styles that suit your taste. Consider furniture sets with sofas, loveseats, and chairs that encircle a fire pit or coffee table to encourage outdoor conversations and create a cozy, intimate atmosphere.
Incorporate Shade To Protect You From the Sun's Rays
You'll want to consider the importance of shade, especially during the hottest parts of the day. Adding umbrellas, pergolas, sun sails, or awnings to your backyard space provides protection from the sun and creates a stylish, inviting retreat. If you're planting trees, consider placing them strategically to offer natural shade in areas where you'd like to relax, dine, or entertain.
Blend Natural and Decorative Elements
Incorporating plants and flowers adds natural beauty to your backyard oasis and improves air quality and ambience. Be creative with your greenery by using a mix of flowering plants, shrubs, and trees that bloom at different times in the summer to ensure constant color and vibrancy. Consider placing decorative accents, such as outdoor rugs, pillows, and sculptures, strategically throughout the space to reflect your personal style and create a cohesive, comfortable atmosphere.
As you choose your decorative elements, keep in mind that you'll need to protect your outdoor decor from summer weather. Plus, you should provide coverings or a place to store them when the seasons shift.
Add Outdoor Lighting for an Inviting Glow
As the sun sets and the day's heat gives way to the cool of the evening, outdoor lighting plays a crucial role in maintaining a welcoming environment. String lights, lanterns, and solar pathway lights are excellent options for illuminating your outdoor space without overpowering its natural beauty. Thoughtful lighting placement can also highlight unique architectural or garden elements, adding depth and intrigue to the area after dark.
Water Features Add Serenity and Cooling Effects
Including a water feature in your backyard oasis provides a sense of calm as well as refreshing, gentle ambient sounds. Fountains, ponds, and streams can offer a soothing focal point for your space while also cooling the surrounding air. Some homeowners even opt for a small above-ground pool or splash pad to provide an opportunity to cool off during hot summer days.
Creating a cool, comfortable, and inviting backyard oasis requires careful coordination of furniture, shade, decor, lighting, and water features. By incorporating these elements, homeowners can enjoy their outdoor space all summer long, even as temperatures soar. And when the wintry wind blows in, they can take time to envision new plants, pillows, cushions, or outdoor decor to add to their new oasis when summer rolls around again.