Ways To Achieve Farmhouse Style in Your Home
Posted by Dwellings Michigan on Friday, September 8, 2023 at 8:33:09 AM
By Dwellings Michigan / September 8, 2023
Comment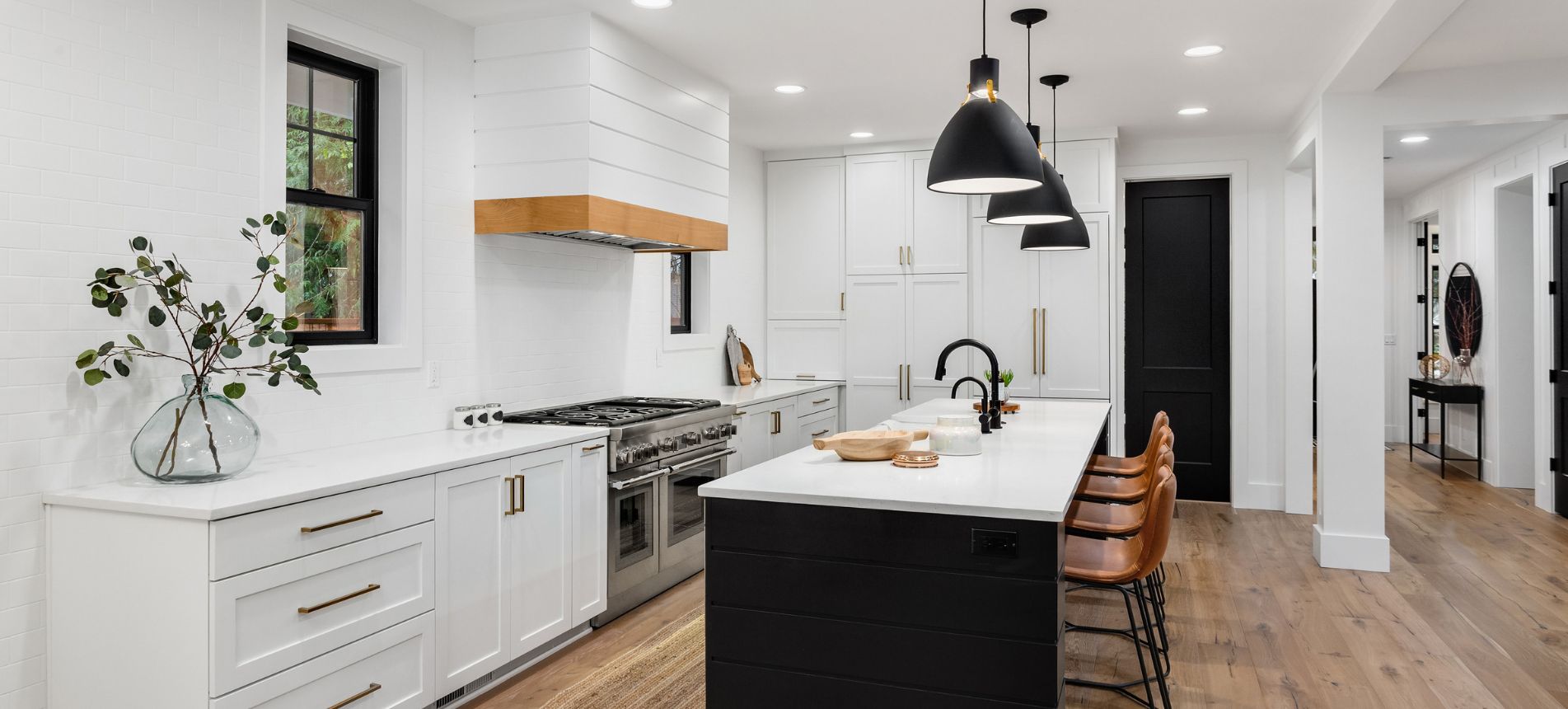 Farmhouse homes embody simplicity with natural materials and rustic elegance. They celebrate traditional and modern elements, making these properties unique! Consider these ways to achieve farmhouse style in your home when you want to add character to your space.
Incorporate Earthy Color Palettes
The farmhouse style incorporates raw and rustic materials that showcase the colors of nature. Start with an earthy color palette to radiate comfort and warmth. Incorporate colors like sage green, cream, muted blues, misty grey, or lavender. You want to pay homage to nature and make your home feel cozy. Other earth tones include:
Yellow ochre
Sienna orange
Chocolate brown
Light taupe
Maroon
Choose a Live Edge Slab Dining Table
Capture the spirit of nature with authentic wood furniture. In particular, choose a live edge slab dining table for your home. The unique wood grains add character to spaces as you'll have a one-of-a-kind table. Instead of searching for this type of dining table, you can make one!
A key tip for woodworking with live edge slabs is to consider material selection. Pay attention to the wood's species, thickness, and stability to ensure you craft a robust table. After all, no one wants a dining table that can't handle pressure.
Add Industrial Accents in the Kitchen
Exposed brick, copper backsplashes, and large pendant lighting are industrial accents you can add to your kitchen. Industrial accents add texture and visual interest to spaces, especially for homes with high ceilings. You can also incorporate modern kitchen appliances as the "industrial" element of the home.
Mix Old and New Pieces
Of course, modern homes have updated furniture and appliances. However, mixing old and new pieces is another way to achieve farmhouse style in your home.
For example, use a vintage watering can as a flower vase instead of a traditional one. Incorporate a vintage flour sifter with your other kitchen appliances. Place an antique rocking chair in your living room. Showcase your style through practical yet vintage pieces!
Keep Some Windows Clear
Ideally, natural lighting is the best way to illuminate farmhouse-style homes. Keep some windows clear of drapes and blinds to allow natural light to flood your home. Since shutters are essential for privacy and warmth, choose windows that face private areas of your property. For example, a window that faces your backyard is better than one that faces a busy street.