Undeniable Reasons To Install an Outdoor Fire Pit
Posted by Dwellings Boyd on Tuesday, September 27, 2022 at 7:37 AM
By Dwellings Boyd / September 27, 2022
Comment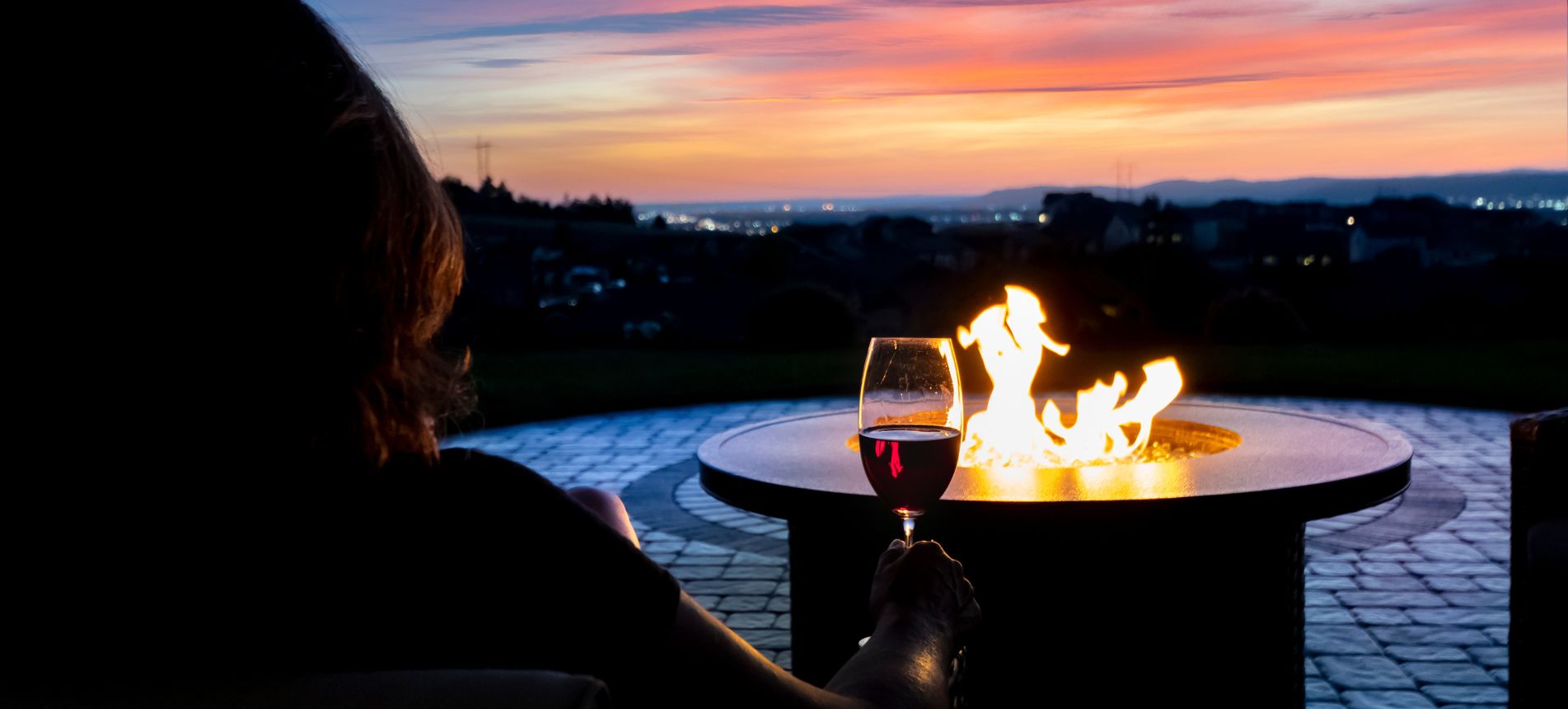 Everyone deserves to enjoy their yard to the fullest, but that may not be possible without a few interesting features. You can never go wrong with beautiful landscaping and an unbeatable hangout spot; however, your outdoor oasis won't be complete without a fire pit. There's nothing better than having a yard you're proud of, and creating a remarkable space is just the ticket. Consider these undeniable reasons to install an outdoor fire pit.
It Provides Heat for Your Gatherings
Fall weather is beautiful, but the evenings can get pretty chilly. Fortunately, you don't have to let cold weather stop you from spending time outdoors; a fire pit is the perfect way to heat your outdoor gatherings. Whether you have a lake house, a pool, or an epic deck, you can benefit from adding a fire pit. While you may not think it makes much of a difference, you'll probably spend more time outdoors if you have a fire pit to enjoy.
A Campfire Can Set the Mood
Your outdoor gatherings don't have to end when the sun goes down. In fact, you can get the party started by setting the mood with an ambient campfire. Your house guests will love spending time around the fire gazing up at the stars, and they'll graciously accept your invite for future gatherings. The light of a fire is the ideal brightness—just enough to see, but not enough to ruin the mood like other outdoor lights.
It May Add Value to Your Home
Even if you're not looking to sell your home, you may still want to add value to your property. If that's the case, consider adding a fire pit. Luckily, a fire pit is not nearly as expensive as a hot tub, pool, or deck, and it still works to draw potential buyers to your listing. The more thought you invest into your outdoor fire pit arrangement, the more attractive it'll be when it comes to selling.
You Can Cook Over It
There's nothing better than a roasted marshmallow or hot dog, but it's only possible if you have an authentic wood-burning fire. If you enjoy grilled foods, you can skip the grill by installing a fire pit. With that in mind, you must know how to clean and maintain your fire pit, especially if you want to cook dinner over it.
Now that you know the undeniable reasons to install an outdoor fire pit, you can make the best decision regarding your backyard. If you love spending time around a campfire, you should make the most of your summer and fall evenings by sitting around one on your own private property.