Tips for Keeping Your Kitchen Space Maintained
Posted by Donny Konja on Tuesday, February 21, 2023 at 10:27:58 AM
By Donny Konja / February 21, 2023
Comment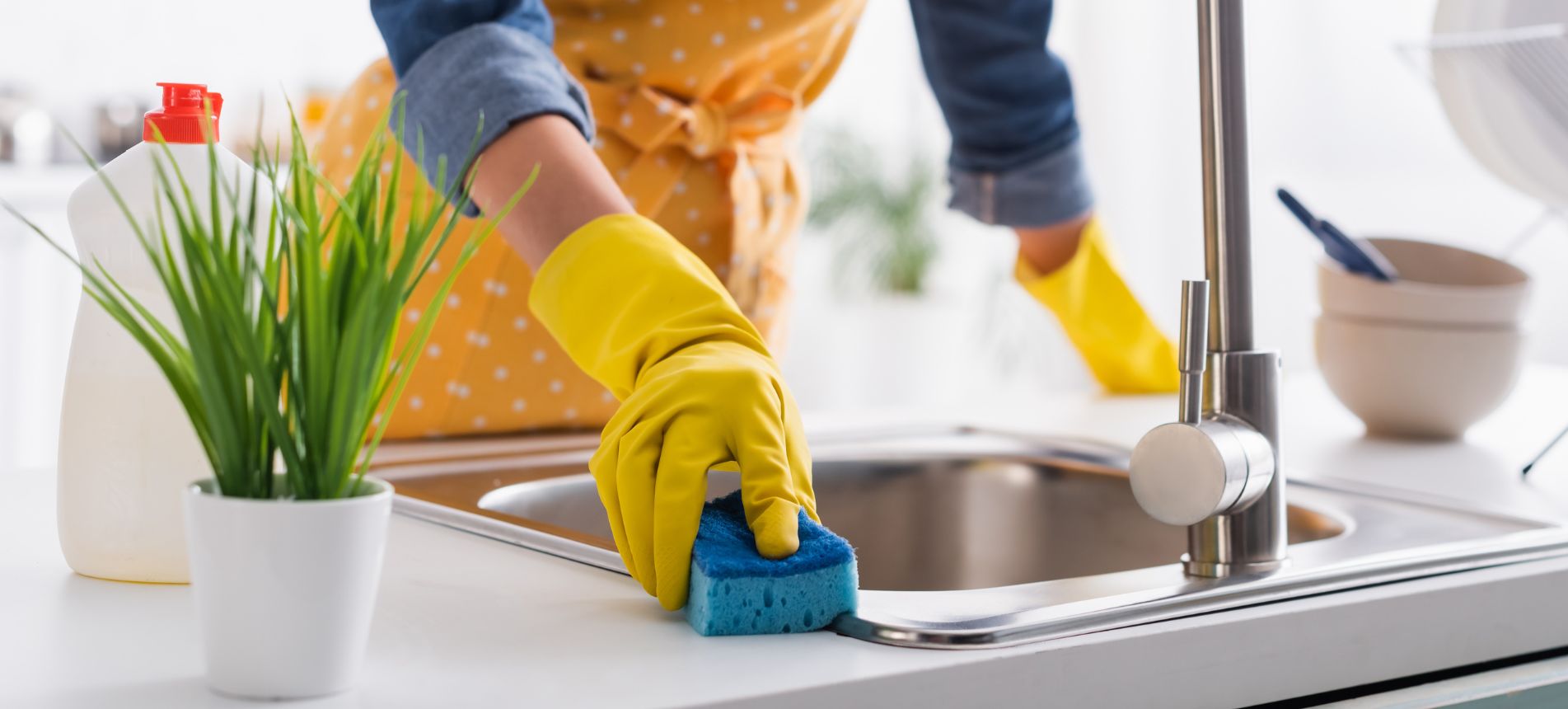 Your kitchen space can become the messiest room in the entire home in minutes. This mess can lead to further frustration with worn-down appliances, half-working fixtures, and overall disarray, leaving you feeling discouraged. Luckily, here are a few tips to keep your kitchen space clean and maintained at a more manageable rate.
Keep Your Garbage Disposal Odor-Free
The garbage disposal in your sink is helpful for breaking down old food and keeping your sink gunk-free. However, maintaining them requires a professional, as doing it on your own can lead to dangerous situations.
Keep your hands and non-food objects out of garbage disposals, as they can damage your fingers and the machine. Moreover, you can keep it odor-free by using a mild dish detergent and water, allowing it to flush and drain, then adding a piece of cut lemon to the garbage disposal and letting it run until it's completely gone.
Replace and Repair Worn-Out Cabinets
Kitchen cabinets can make the space look beautiful. However, over time, they can wear down and lose their beauty. So, if you see signs of wear and tear, a lackluster appearance, or loss of functionality, take the time to repair or replace your cabinetry. It's one of the most visually impressive yet helpful ways to keep your kitchen maintained.
Maintain Kitchen Faucets
One of the most effective ways to keep your kitchen orderly and operational is by taking care of your faucets. Homeowners rely on their faucets for many things; filling pots of water, washing dishes and the sink basin, and keeping people hydrated. So, some tips for maintaining a kitchen faucet are to use gentle cleaners and soft cloths to wipe it clean.
Avoid using abrasive scrubbers and harsh chemicals, including bleach-based, industrial-grade cleaners containing hydrofluoric, hydrochloric, caustic agents, or phosphoric acids. Moreover, practice daily care and keep your aerator clean.
Clean as You Go
Kitchens are often one of the most active and busiest rooms in the entire home. Homeowners tend to spend the day cooking and meal prepping in kitchens and hosting company to share drinks and snacks on delicious charcuterie boards.
So, ensuring that you maintain your kitchen by cleaning as your go saves you the hassle later. Whether you chopped produce and meat or used multiple plates and utensils, clean up as you move around the kitchen to keep it orderly and functional.
Your kitchen space can make or break the appearance of your home. As each room flows into the kitchen, you want it to look beautiful, functional, and comfortable for every visitor. Which tip will you try today?