Tips for Designing an Upscale Home Kitchen
Posted by Dwellings Michigan on Monday, March 27, 2023 at 10:43:37 AM
By Dwellings Michigan / March 27, 2023
Comment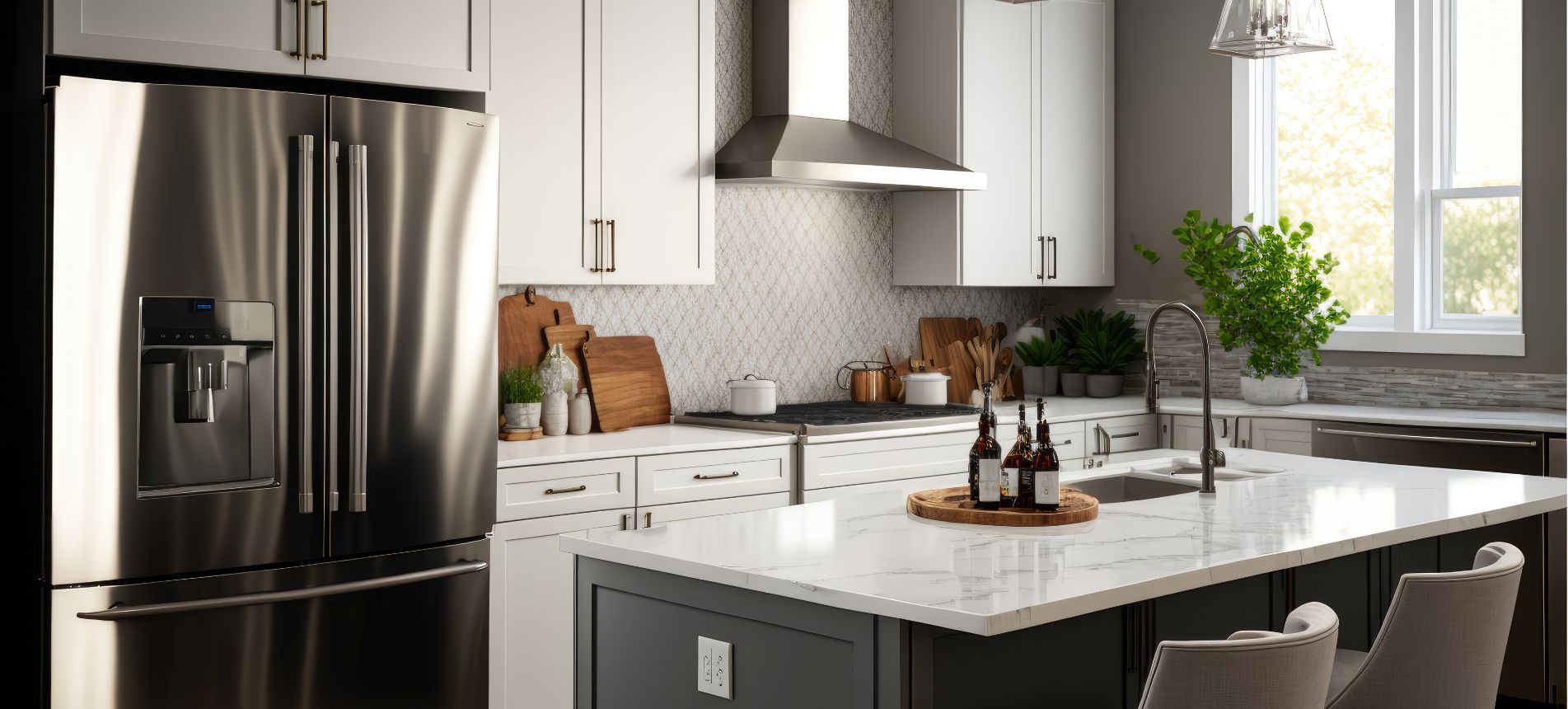 The kitchen is a space for creating, entertaining, and enjoying good food. When it comes to designing an upscale home kitchen, however, finding the perfect balance between luxury and functionality can be tricky.
With so many options and design elements available, it is easy to get lost in the process of creating the perfect space. But if you can incorporate the right materials, designs, and creative features, you can design a kitchen that reflects luxury, functionality, and aesthetics while enhancing the overall value of the home. Make your next project a success with these expert tips for designing an upscale home kitchen.
Invest in Quality Appliances
When it comes to creating an upscale home kitchen, investing in high-quality appliances is a must. Stainless steel appliances are a popular choice for their sleek, modern look and durability. You can also choose integrated appliances that offer a seamless, built-in appearance that exudes luxury. Consider adding a professional-grade range, an oversized refrigerator-freezer combo, or a wine cooler to your kitchen design to give it a truly high-end feel.
Create Something Special With Your Countertops
Countertops serve as the foundation for both function and style in the kitchen. In addition to thinking about durability and food safety, you also need to consider which materials deliver a sense of class and elegance while creating a unique appearance that makes the space stand out.
Though many homeowners opt for natural stone, metal countertops are a high-end alternative to stone that can turn an ordinary kitchen design into something extraordinary. Options like warm and homey bronze or sleek industrial zinc make it easy to choose a custom metal countertop that elevates your kitchen design.
Consider Unique Features
One of the best tips for designing an upscale home kitchen is to think outside the box with creative touches and additions. Consider adding unique features such as a custom range hood, a wine bar, a pot filler, or a pantry. These features not only make your kitchen more functional but also add a distinctive touch to your home.
When designing these special touches, be sure to cater to your own tastes and needs. Do you have a passion for specialty coffee? A built-in espresso machine is a fun way to bring something unique to your kitchen. Do you need a lot of prep space for the culinary masterpieces you create? Prioritize counter space and add a spacious kitchen island. Customizing your kitchen to your desires helps create a beautiful space that is perfect for you and your lifestyle.