Things To Consider When Planning Office Renovations
Posted by Dwellings Boyd on Friday, February 18, 2022 at 11:24 AM
By Dwellings Boyd / February 18, 2022
Comment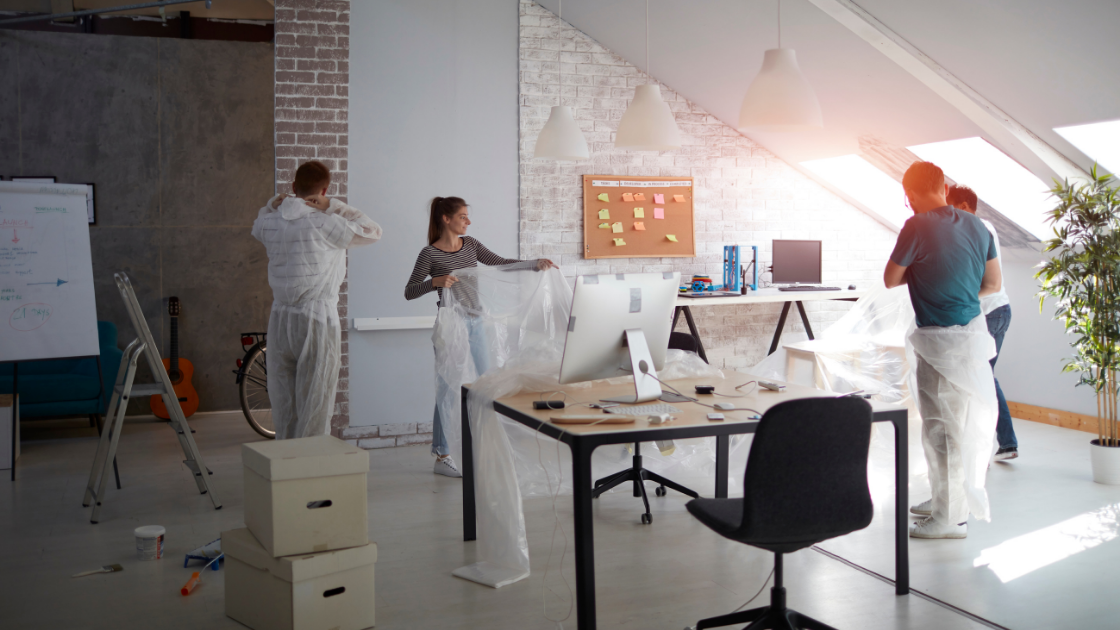 Planning an office renovation is no easy task. It's important to approach the process with thoughtfulness and foresight. If you can plan effectively, your new office will be exactly what you need to make your business run more smoothly and profitably. Use this guide to learn about things to consider when planning office renovations so that you can move forward confidently when it comes time to get started.
Have a Clear Plan
Having a clear plan of what you want your office renovation to achieve is essential. Do you want to bring more natural light? Do you want to define spaces within your office or create work areas for specific projects? Are there areas that need updating?
Having a clear idea of what you hope to achieve will help you determine your budget. The clearer your plan, the less stress down the road. Most importantly, having a clear plan helps you focus. Without one, it's easy to get lost in small details while other areas go unaddressed. Understanding what exactly you're trying to accomplish at each design stage helps prevent that from happening.
Know Your Budget
Before you get started, it's important to be realistic about your budget. Plan your project around a few fixed variables like time and money. That way, you have enough of both. By identifying your budget early on, you'll be able to focus on what really matters.
Consider Quality Where It Matters
Of course, when you're planning office renovations, it's important to consider quality where it matters most: your employees. If the equipment will affect employee comfort or health, make sure they are high-quality pieces. Also, if you spend money on something that multiple people use, like desks or office furniture, make sure they are in good condition and well maintained. While cheap products may seem like a good idea, they can be costly if you must replace them frequently.
Hire a Professional
Failing to hire a professional designer is one of the most common office planning mistakes. Hiring an experienced professional for office renovations can save you a great deal of stress and headache. They'll be able to figure out precisely what to do, how much it will cost, what your budget should be, and where you can find quality for less. Since no two offices are alike, it makes sense to consult with professionals who have worked in other offices like yours and can give you an honest assessment of your situation.
Conclusion
There are many things to consider when planning office renovations. While it may be tempting to go ahead and start booking your construction team, there are other things you'll need to consider first. We've listed four of them here. If you're planning on upgrading your office in any way, make sure these points don't slip your mind. Your employees will thank you for it!