The Most Popular Kitchen Layouts for a Functional Space
Posted by Dwellings Michigan on Tuesday, April 18, 2023 at 12:32:43 PM
By Dwellings Michigan / April 18, 2023
Comment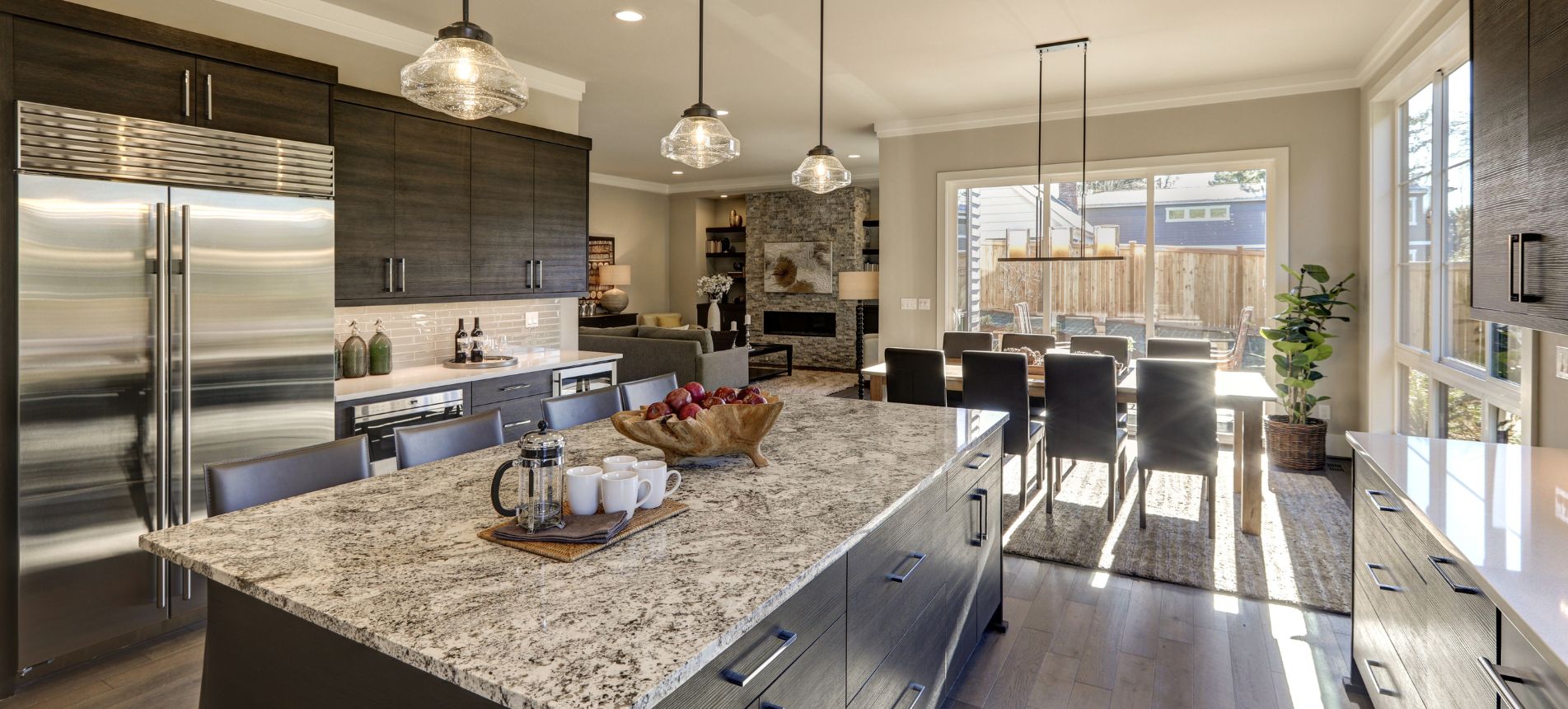 When designing a kitchen, choosing the best layout to suit your needs and lifestyle is important to create an efficient, functional space. There are several layouts you can consider when planning your new design. Each layout will provide ample storage solutions and maximize the use of existing floor plans. Here are the most popular kitchen layouts for a functional space.
L-Shaped Layout
A popular layout for kitchens is the L-shaped layout, which features two walls of cabinetry and countertops forming an "L" shape. This arrangement allows easy access to all kitchen areas from any point in the room. The L-shape also provides a great amount of storage space, including upper and lower cabinet options and corner cabinets. Additionally, you can easily adapt this layout to fit various kitchen sizes. It also offers increased flexibility when accommodating appliances or other large items such as islands or breakfast bars.
U-Shaped Layout
The U-shaped layout is another option for kitchen designs, providing plenty of countertop space and storage. This type of kitchen design features three walls forming a U-shape around the room, with two sections for appliances and one dedicated to counters or additional cabinets. This allows users to easily access all areas of the kitchen without having to move too far away from any particular spot. The main advantage of this layout is that it offers an efficient work triangle. This setup allows all major appliances to be within close reach while providing enough open floor space between each feature. Implementing a U-shape layout is also one of the effective ways to make your kitchen look bigger.
Peninsula Layout
A peninsula layout is also a popular option among homeowners, featuring an island or countertop extending from one wall in the room. This layout allows for increased storage space and countertop area. Since only one side of the peninsula is visible, it can also help make smaller kitchens appear larger. Plus, users still have easy access to all areas of the kitchen from any point in the room. One major advantage of this type of setup is its versatility and flexibility when accommodating different arrangements within a single space. For example, you can add an eating area at one end or even incorporate other appliances, such as dishwashers or microwaves.
Island Layout
The island layout is another common design choice for kitchens, featuring an island or countertop that sits in the middle of the room. This arrangement provides extra storage and prep space and offers greater versatility. It also allows you to use the island in many different ways. For example, you can add bar seating to accommodate larger dinner parties when entertaining. And you can install appliances to the island, such as sinks and dishwashers, to save room in other countertop areas within the kitchen. Overall, an island layout gives you freedom to create a functional space that works for your home.
Now that you know the most popular layouts for efficient kitchen spaces, you can select the one that works for your home. Experiment with different options to find out what fits best.