The Different Types of Bar Designs for Your Home
Posted by Boyd Rudy Assoc. Broker on Monday, June 27, 2022 at 12:21 PM
By Boyd Rudy Assoc. Broker / June 27, 2022
Comment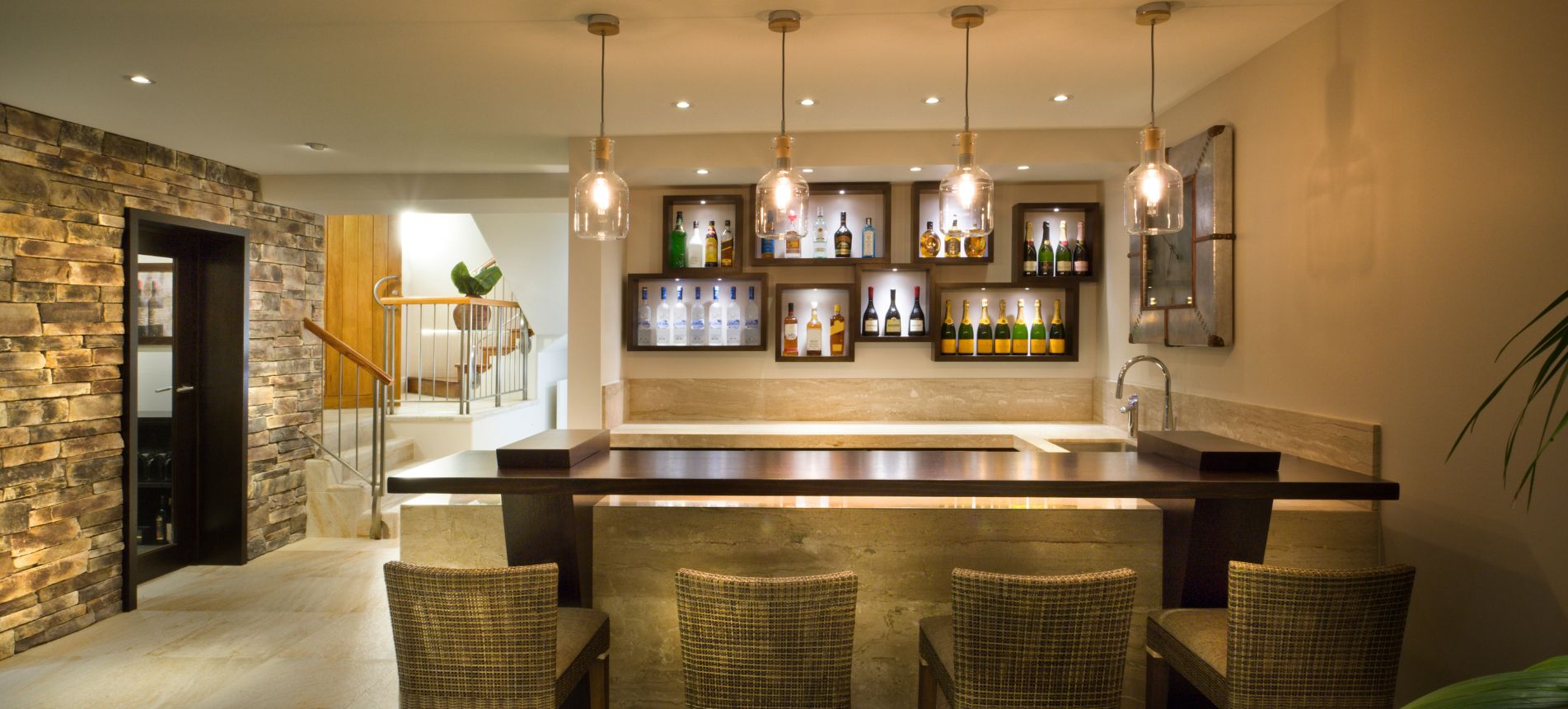 Installing an indoor bar is a wonderful way to add value and functionality to your home. But do you know which style of indoor bar you wish to choose? You might not know it, but there is a whole list of bar designs and styles to choose from. Explore the different types of bar designs to get a better idea which style is best for your home.
Wet Bar Vs. Dry Bar
The wet bar versus dry bar debate is one of the biggest aspects to consider when installing a home bar. The main difference between a wet bar and dry bar is the addition or lack of a sink. Wet bars have all the plumbing necessary for a sink attached, while a dry bar doesn't. Both bars will have adequate space for preparing drinks and storage if needed, but the wet bar may lose some space due to the room needed for the sink. Both have pros and cons, so weigh the benefits of each while considering your bar choice.
Mini Bar
If you love the convenience of having a bar space when you visit hotels, channel this design into your own home. A mini bar provides all the amenities of a bar at home without taking up the traditional space. A mini bar might include a mini fridge, area for class or liquor storage, or maybe even a small sink. If you're not working with much space in your home, a mini bar is a great option to accentuate the space that you do have.
Floating Bar
A floating bar is another perfect option for homeowners who don't have enough space indoors for a traditional bar. Instead of being fixed to your countertop, a floating bar is situated on a kitchen island or similar accent. Floating bars can even be mobile like a bar cart, allowing you to move it throughout your kitchen to make room as needed.
Built-In Bar
Finally, a built-in bar is a trendy option for homeowners looking for a smaller bar. If you think you have a corner of your kitchen or basement that would be perfect for an indoor bar, adding a built-in is a great option. Because this type of bar is built into your wall like a pantry, it can be more difficult to install new plumbing for a sink to form a wet bar, though it may be possible for some homes. However, built-in bars are commonly dry bars designed for extra storage and convenience.
Before installing a new bar at home, make sure you explore all your options. These different types of bar designs for your home offer their own unique benefits, so consider these unique styles when you make your choice.