The Best Ways To Maximize Your Bedroom Space
Posted by Boyd Rudy Assoc. Broker on Thursday, September 22, 2022 at 10:19 AM
By Boyd Rudy Assoc. Broker / September 22, 2022
Comment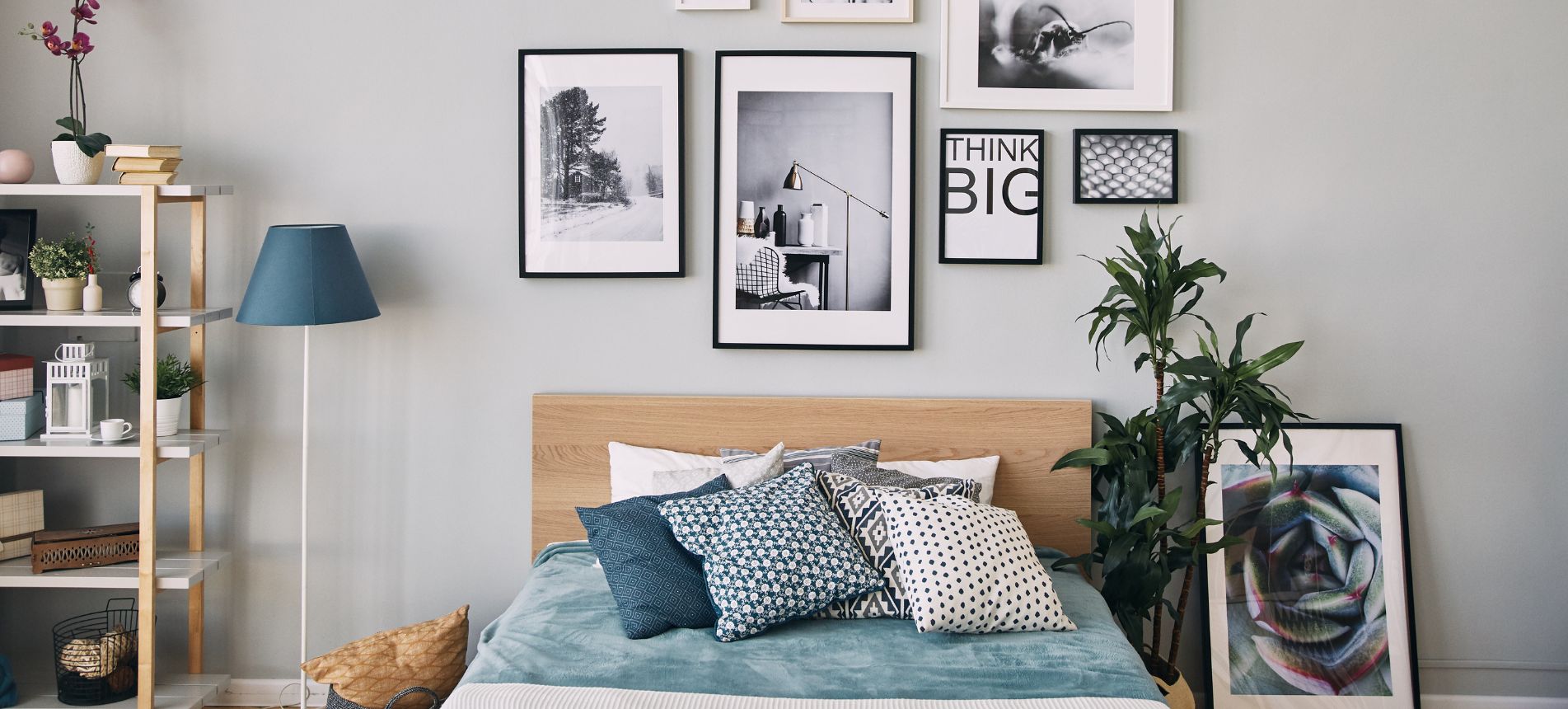 Whether you have a small bedroom or an increasing pile of clothes, maximizing your room is great for organization. After all, who wants an overcrowded bedroom? If you need help, check out the best ways to maximize your bedroom space for inspiration!
Opt for Built-In Shelves
Floor space can be limited in bedrooms. However, many bedrooms offer suitable wall space for built-in shelves and units. Instead of purchasing bulky shelves and drawers, get the most out of your walls! Store clothes, books, accessories, and other items on hanging shelves. The best part of this is that you can select shelves in colors and styles that match your room's aesthetic.
Purchase Decorative Storage Bins
Adding decorative storage bins is a win-win for bedrooms. Style your room while storing items. If you're interested in an additional method, buy storage bins that fit underneath your bed. Doing so allows you to organize items without disrupting the main floor space. For example, you can place shoes or out-of-season clothing underneath your bed.
Create a Functional Closet Space
Bedroom closets vary in size and shape. To get the most out of the storage area, it's best to increase functionality. And this includes revamping your wardrobe space. You should consider whether a walk-in or reach-in closet is right for you. If you want lots of room to put things, then you might prefer the former. But if you're a fan of simple yet functional closets, you may find the latter to be better. Like the bedroom itself, you can make use of floating shelves and racks to store your clothes. Think about how you arrange your clothing and other items to transform your wardrobe into a successful storage area.
Select Multipurpose Furniture
Selecting multipurpose furniture is a smart way to maximize your bedroom space. For instance, a headboard that's also a bookcase is a great addition to many bedrooms. You can store books and desktop items inside the cubby space. When you purchase multipurpose pieces, you avoid overcrowding the bedroom. This is especially useful for small spaces or double-occupancy rooms.
Choose Simple Decorations
Although large and extravagant decorations are beautiful, they can overcrowd your room. However, you can still add stylish additions to the bedroom. Simple decorations like hanging mirrors, small plants, and throw pillows add to a room's aesthetic. Ultimately, you don't need over-the-top decorations to create a pleasant bedroom.