The Best Interior Design Styles for a Home Study
Posted by Dwellings Michigan on Wednesday, September 13, 2023 at 11:41:11 AM
By Dwellings Michigan / September 13, 2023
Comment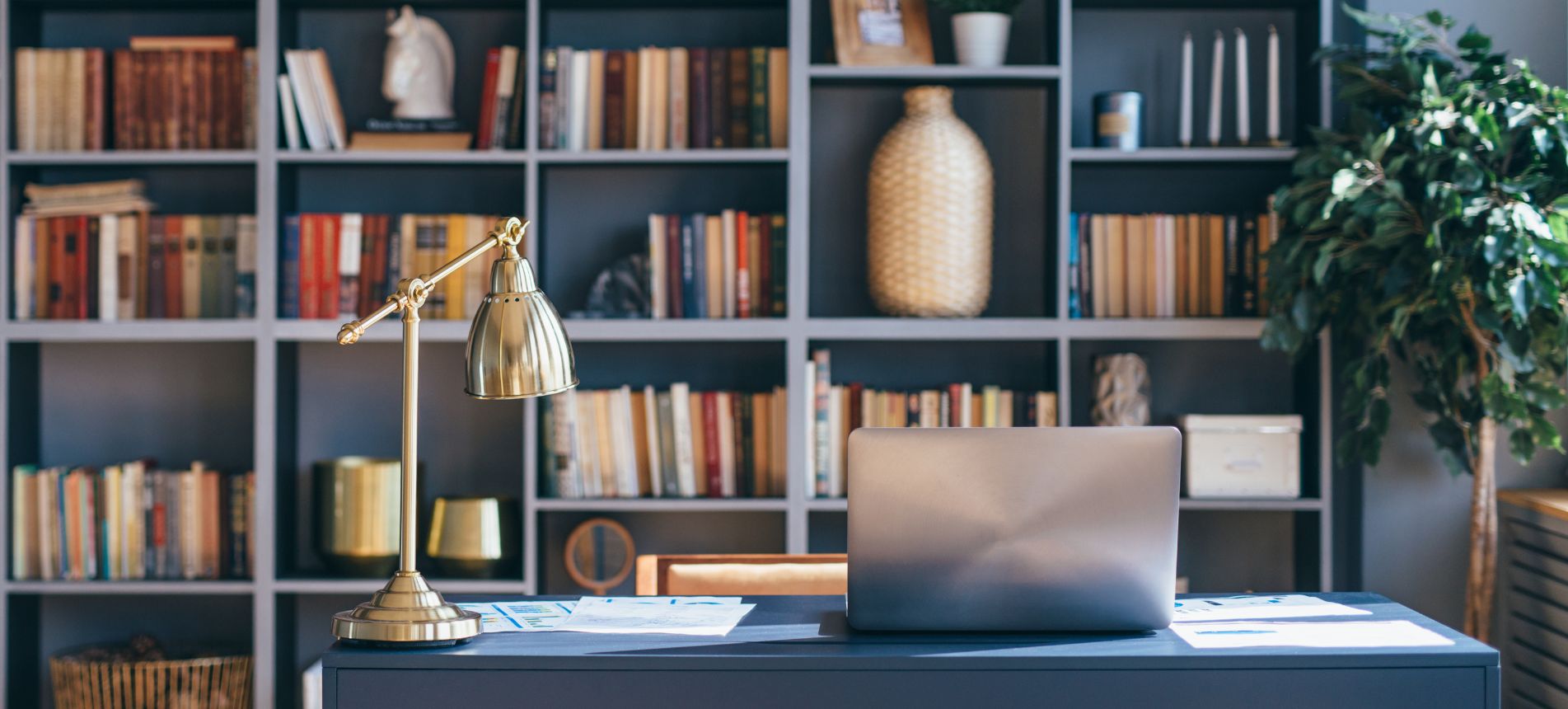 The luxury of a spare room that you can designate as your study is not one to take lightly. A study can serve as your personal space for reading, writing, and working. It is a space where you can concentrate and unleash your creativity. Such an important space requires you to take a thoughtful approach to painting and furnishing it. That makes it crucial to create a comfortable and motivating environment in this room. Today, we'll discuss the best interior design styles for a home study and try to give you some ideas on which approach is best for you.
Mid-Century Modern
Do you miss the early 1960s? Open the downtown agency of your dreams down the hall from your bedroom. Mid-century modern's clean and simple look is a perfect fit for a home study. The mid-mod style features natural wood tones, clean lines, and a minimalist vibe. It's perfect for those who love muted color palettes and desire a timeless yet chic look. Adding a cozy mid-mod chair can make your reading space more comfortable and help you relax while reading your favorite book or manuscript. It's important to keep the furniture simple and well coordinated to maximize the design's potential.
Dark Academia
Dark academia is a trend in design that has emerged primarily from TikTok creatives. It creates a mysterious atmosphere that is perfect for a home study. You'll recognize dark academia by its dark wooden furniture, leather seating, and academic paraphernalia, such as voluminous old textbooks. This design style is perfect for literature enthusiasts. The rich textures and warm colors pair with black wood, bookshelves, and antique typography as focal points. This style is really all about the quiet aesthetic of wood, leather, and deep color palettes.
Scandinavian Minimalism
If the richness and intricacy of dark academia isn't the right fit for you, consider bright minimalism. Scandinavian design uses simple lines, geometric shapes, and elegant forms. Less is more here, with minimal fuss and not too much decoration. The medium-tone woods, whites, and light grays make the space feel calm, relaxed, and gentle on the eyes. White walls and furniture can create a clean aesthetic, while pops of natural hues like moss green or sky blue complement the light neutrals. A simple Scandinavian desk and black chair can make a great focal point in your home study.
Traditional Study Design
Maybe you're a lawyer. Maybe you simply appreciate the aesthetic of wood tones, green lamps, and leather chairs. If you are looking for something classic and timeless, traditional design style is the way to go. This is one of the best interior design styles for a home study because it's all about patterns and traditional elements, such as detailed moldings and rich wood paneling. It's perfect if you love the formal look with a touch of luxury. A mahogany wood desk with a classic bureau can be a statement piece for your home study. Just don't forget to line the inlaid shelves with your extensive personal library.