Questions to Ask Before Buying a New Construction Home
Posted by Dwellings Boyd on Wednesday, August 31, 2022 at 6:27 PM
By Dwellings Boyd / August 31, 2022
Comment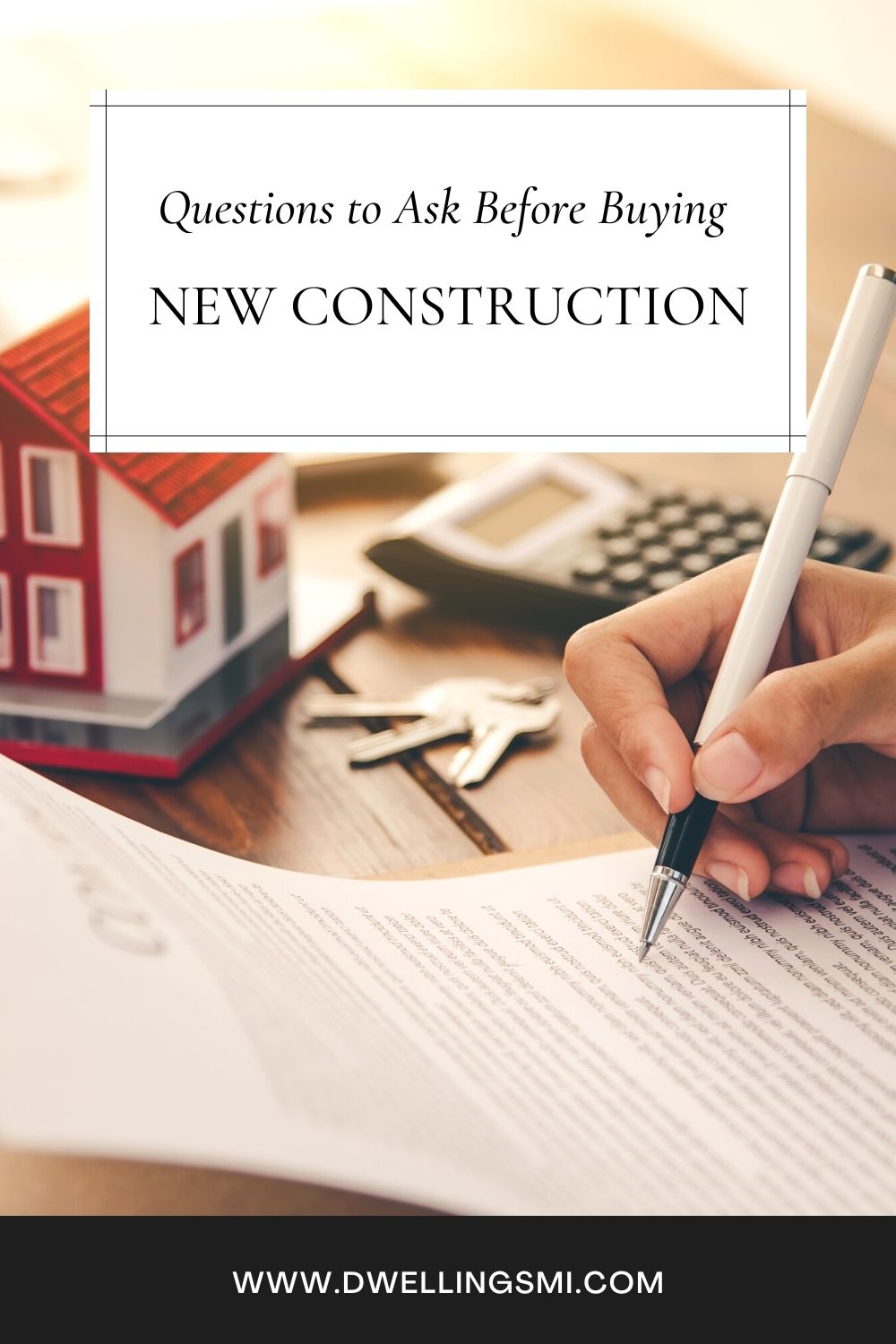 If you are considering a semi-custom, new construction home in the Metro Detroit area, you're in luck! There are many developments in the area, with a variety of housing styles.
Before signing on with any builder, there are some questions you should ask to be fully informed about that unique building process. As always, we recommend working with an experienced real estate agent to be sure no fine print goes unnoticed.
Make note of these questions so you can be the most informed shopper as you compare new construction builders.
1. What is the deposit?
New construction builders will require a deposit, usually between 3%-10% of the home's purchase price. This provides the builder with upfront cash to begin the build.
Find out what the builder's deposit requirements are, as well as whether the deposit is refundable up to a certain date. In many cases, the deposit will not be refundable, but each builder sets their own terms.
Ask when the deposit is due, as well. In most cases, it is due when you sign on to begin the building process.
2. What is the expected timeline? What might affect the timeline?
Ask your builder what a typical building timeline is for their homes. While this is always going to be an estimate, it will help you set a reasonable expectation.
Keep in mind that some delays will happen totally out of your control or your builder's control. This might include inclement weather, delays with permitting from the city, supply chain delays, or sickness among construction crews.
There are a few common delays that are within your control. Do your part to keep the build on schedule by making sure all your documents are turned in to your mortgage lender as quickly as possible and making selections for the home as early as you are able. Some homeowners cause significant delays by being slow to choose interior finishes or making changes are their initial selections; in either case, this can result in an annoying delay of the build.
3. Does the builder offer any incentives?
Some builders will offer incentives for buying in a certain season, completing steps of the financing or design selection process by a certain date, or other things that benefit the process.
Find out if your builder offers any incentives, like a credit toward the design center, closing costs, or landscaping, or maybe some appliances being included.
4. What is the warranty on the build?
Find out about the details of the warranty your builder offers. A 1 year warranty, limited to issues with construction (not homeowner damage or normal wear and tear) is standard. Before signing anything, find out what the terms of this builder's warranty are.
5. What features are included?
If you have not purchased a new construction home before, you may be surprised to learn that many things are not included in a home build. Find out what is considered a standard feature with your builder so you can budget appropriately for other items.
For example, it is common for fencing, landscaping, and even A/C to not be included in the standard home price. Of course there will also be an abundance of upgrades available in the design center, so look over what finishes are included to determine how much budget you should leave for upgrades you will want from the beginning.
Keep in mind that some upgrades will cost far more to do later, while others are simply not a good deal with your builder. Price compare, and don't forget that every upgrade you make now will get rolled into your monthly mortgage payment rather than being a renovation cost in the future.
6. How tall are the basement ceilings and how big is the garage?
Some features of the home are virtually impossible to change after the build is complete. Two such features are the height of the basement ceilings and the size of the garage. Find out the specs for these two features, and ask your builder if you can make modifications on the plans.
For example, a 2 car garage may only literally hold 2 cars, not 2 cars and a snow blower or a car and a truck. Pay careful attention to anything in the home that will be difficult or impossible to change in the future, and enjoy one of the best perks of a semi-custom home build: the chance to make those design choices now.
7. Will there be an HOA?
Find out if there is going to be an HOA in the community. If there is, ask about the HOA fees, the amenities they will provide, and whether there will be unique community restrictions you should know about.
To learn more about buying a new construction home in the Metro Detroit area, contact us any time!