No More Hills To Climb: Slope Landscaping Ideas To Try
Posted by Boyd Rudy Assoc. Broker on Friday, July 22, 2022 at 12:46 PM
By Boyd Rudy Assoc. Broker / July 22, 2022
Comment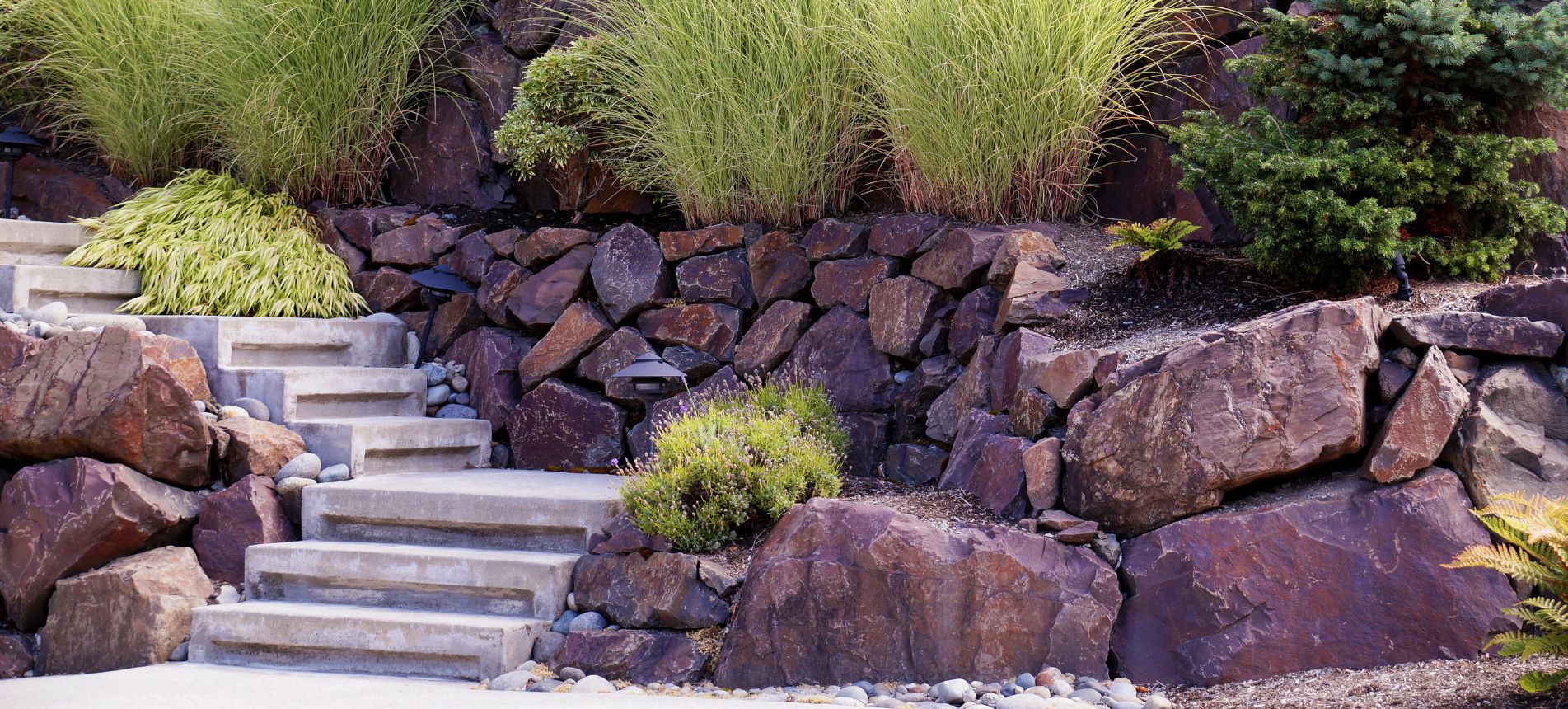 The hills are alive! Not with the sound of music, but with landscaping concepts your neighbors won't be able to keep their eyes off of. Trying out new ideas is always fun, so explore these slope landscaping ideas. These suggestions will bring out the best in your yard, from the stairs to a personalized garden.
Improve the Path Up to the House With a Garden
A garden path creates a friendly welcome for all guests. While most of the area is likely rocky, planting flowers nearby will redesign the layout. All you'll need to do to establish your garden path is inspect the soil and apply topsoil to spots that need it.
Align the rows with stone steps so you have separate sections that aren't invading each other. Then, lay out different areas of the paths with soil and seedlings. Or, you can place already bloomed plants and shrubs in your garden.
Align the Slopes With Stone Walls
The great thing about sloped designs is that you can build walls. Most artificial barriers are made from stone, creating a functional area for low-maintenance plants and extra seating space. Stone walls also help create microclimates for other plants that couldn't survive in different places of the yard.
Enhance the Walkways With a Switchback Path
Most homes with slopes are along lakes, rivers, and oceans, slightly limiting space along the shoreline. While you may enjoy spending time by the water's edge, consider how everyone moves from the back door to the docks or beach.
If you notice the path you usually use needs an update, do it. A paved path helps guide and ease others around the angled route. Take notice of public places and how they align their courses; many use a railing system to blend in with the setting and navigate visitors to and from the entrance. Doing the same thing makes your path safer and more beautiful simultaneously.
Create Unforgettable Heights With a Terrace
Adding levels is one great way to decorate your outdoor space. To take advantage of levels, use the terrace. If your deck sits atop a hill with a spectacular view, highlight that area. And if you have the room, use other incline levels for an additional terrace and create a garden wall with flowers or vegetables.
Things To Avoid Placing in Your Sloped Landscape
There are things to avoid when placing in your sloped landscape. While these sloped landscaping ideas enhance your outdoor space, be careful with what products you use, especially the following:
Plastics
Fabric or straw mats
Planting grass
Ice plants
While enhancing the landscape with new ideas is essential, remember that you might be limited in some ways. With that said, work with a designer to find the designs that work for your angled landscape, making it feel like there are no more hills to climb in your sloped yard.