How to Refresh Your Garage Floor
Posted by Dwellings Boyd on Monday, September 12, 2022 at 12:32 PM
By Dwellings Boyd / September 12, 2022
Comment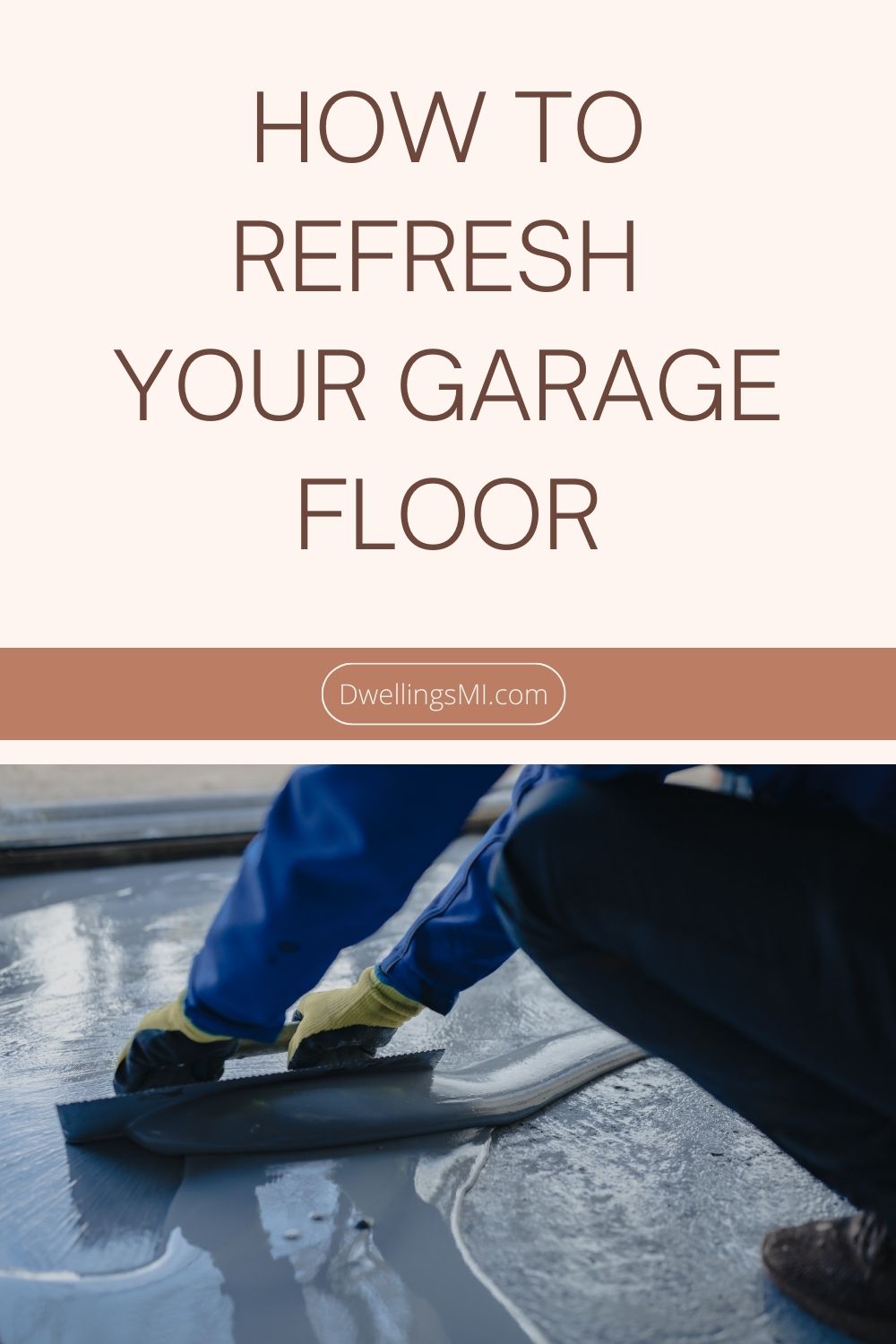 Adding a coating to your garage floor is a great way to make it both more durable and more attractive. There are a variety of options available to homeowners looking to refresh their garage floors.
If you are considering a garage project to complete this year, check out these tips to decide which route is best for you. Many of these projects are something you can DIY in just a weekend!
Types of Garage Flooring
There are two categories of garage flooring to choose from: garage floor coverings and garage floor coatings. A coating is a more permanent solution, like paint or epoxy, while a covering is something you can quickly place and remove if you'd like.
Coverings might include mats or tiles. This is a great choice to protect your floors from oil drips and scuff marks. Many people who use their garage as a home gym also like this option, which can add additional traction, shock absorption, and better acoustics to the space.
Coatings are a great fit if you are looking for a clean, finished look that will protect the surface from spills, oil, and moisture that can damage a concrete floor over time.
Paint Kits
Concrete paint is an easy, affordable solution if you are looking to add a layer of protection and have a fresh, clean look. A paint kit won't provide the level of durability you would get from an epoxy or concrete sealer, but it will give the garage an immediate facelift and cover any unsightly stains.
There are a variety of paint types that will work. Many people like to use a self-leveling, high gloss product that will give a crack-resistant and attractive finish. While you can choose to simply prime and paint with a concrete paint, the best results will come from a paint kit with a self-leveling compound, paint chips, and a polycuramine coating.
Epoxy Acrylic and Epoxy Resin
Epoxy is a popular choice because it is the most durable. It also requires a bit more skill than a paint kit, and dries quickly so that there is a smaller margin for error. You will find both resin and acrylic epoxy products, each offering impressive protection against chemicals, oils, and any spills your garage suffers from.
To decide which product to use, talk to your local hardware store about your needs to get some expert advice.
Concrete Sealer
Some people are not concerned about changing the look of the garage, but still want to protect the concrete. If this sounds like you, a concrete sealer might be the right fit. The clear mixture can be can be sprayed, rolled, or brushed onto the garage flooring and does not require any pre-mixing.
You will notice a slight cosmetic change, but the primary benefit is the protection from any future moisture, oil, or cracking.
Floor Tiles and Mats
If a garage floor covering is more appealing to you, there are a wide range of products available to suit your needs. Designed to be durable enough for vehicle to drive over them, this is not the same as decking or interior flooring.
Whether you opt for interlocking tiles, mats, or something else, make sure to speak with the professionals at the hardware store about how you plan to use the garage to make sure you are choosing a product that will work for you long term.