How to Organize your Linen Closet
Posted by Dwellings Boyd on Wednesday, October 12, 2022 at 3:49 PM
By Dwellings Boyd / October 12, 2022
Comment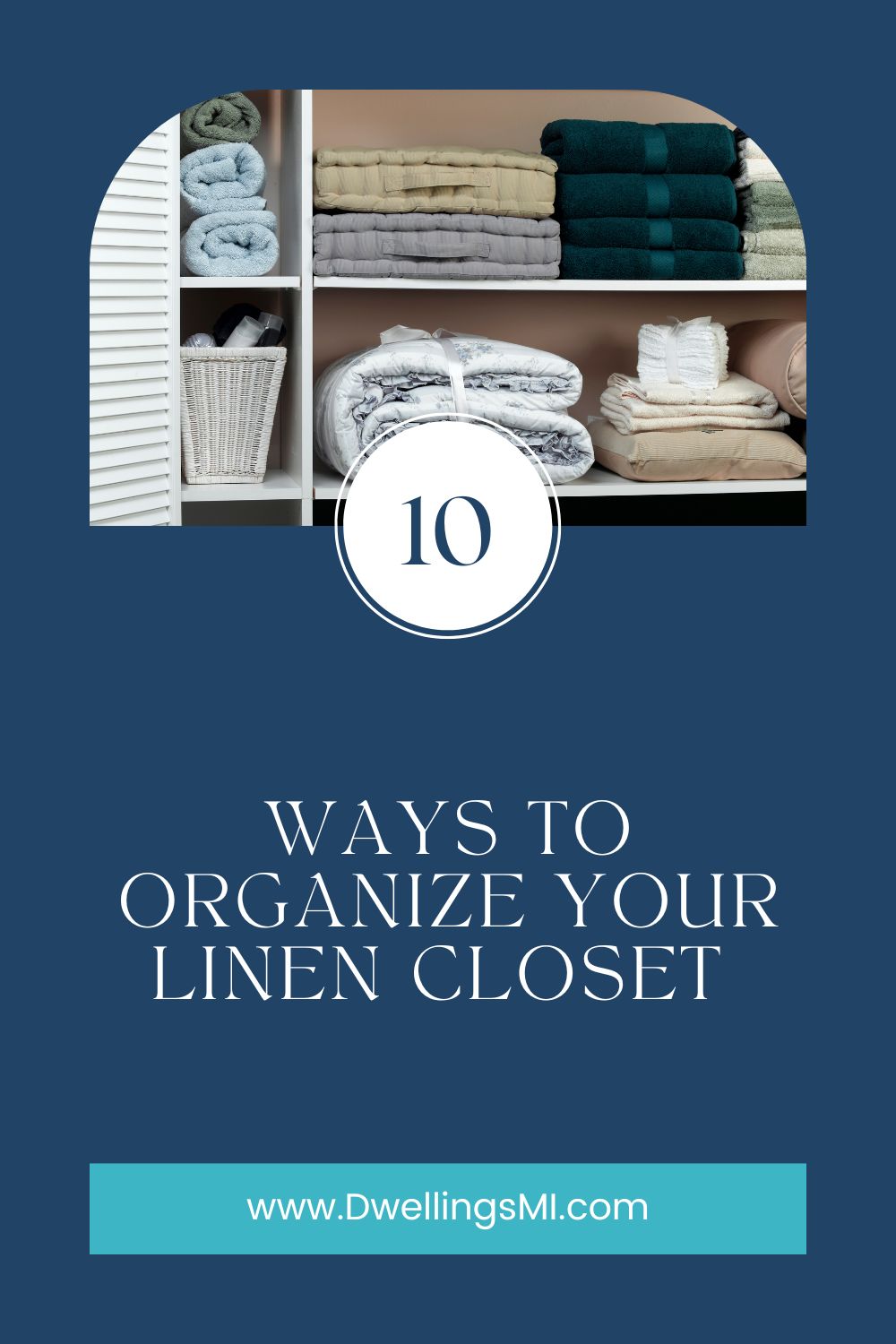 Whether you are looking for ideas to organize your new home, get things in order before listing your home, or simply enjoy the home you have to its fullest, organziation is key. One of the most common spaces that suffers from disorganization is a linen closet.
No matter how tight the space, with these 10 tips for organization your linen closet you can turn it into something that is both beautiful and functional.
1. Start with what you have
The first step in organizing your linen closet is taking inventory of what you have. Pull everything out of the closet and make note of what should be stored elsewhere, what can be donated or thrown out, what needs to be stored in the linen closet, and what storage solutions (think baskets and bins) you already have.
Sorting the entire contents of the closet this way will ensure that everything you end up putting back in the closet is something you actually want there, and will likely save you money when you realize what you don't need to go out and buy.
2. Seize the opportunity for a deep clean
While that closet it empty, seize the opportunity to clean it from top to bottom! Vacuum shelves, floors, and crevices to remove the dust that has inevitably begun to call the closet home. Then give it a thorough wipe down. Most people don't take the time to remove everything from the shelves and floor and clean it regularly, so this is a great chance to get that thorough clean.
If you are preparing to list your home, this is especially important. Potential buyers will see a sparkling clean storage closet as a sign of homeowners who have taken good care of the home.
3. Store sets together
Rather than storing all flat sheets, fitted sheets, blankets, and pillow cases in their own categories, think about sets. This is one of the best ways to keep things organized and beautiful, while also increasing the functionality of the closet.
In other words, take an entire sheet set, including pillowcases and extra blankets that go with it, and store the set together. Many people like to put all of the sheets and pillowcases inside of the of pillowcases, so that they can simply grab that one case when it's time to change a bed.
The same goes for guest towels and towel sets. Place a bath towel, hand towel, and washcloth from a set all together so they are ready to grab when it's time to change the towels or place a set on your guest bed.
4. Think about frequency of use
As you decide where each item will be stored in the closet, think about how often you will reach for it. Seasonal items or things you only use every so often can take up space on the top shelf, while your every day linens should be right at eye level for easy access
5. Roll towels for a different look
Consider rolling your towels instead of folding them, to save some space and have a different look when you open the closet. Bundles of towels artfully stacked on a shelf can almost act as decor, a pleasant aesthetic when you open the closet.
6. Maximize the door space
If you closet has a swinging door, think about ways you can maximize the door for more storage. Shallow shelves can be installed on the back of the door, perfect for storing cleaning supplies, garment steamers, linen sprays, extra tissues, or anything other small item that needs a home.
7. Store liquids in plastic
Baskets and linen bins can be beautiful storage solutions for many things, but if you store any liquids in your linen closet you should opt for a plastic storage solution. In the case of a spill, the easiest way to minimize damage to shelves and other contents in the closet is to have it already contained in the plastic bin.
8. Add vertical dividers
If you find that towels, sheets, blankets, and pillows often end up falling on each other and needing to be reorganized, consider adding vertical dividers on some of the shelves. This will keep stacks of linens from tumbling into each other and looking sloppy.
9. Arrange pillows vertically
A linen closet is the ideal place to store pillows, like your seasonal throws or extras you keep on hand for guests. The problem with storing pillows up high on a shelf is they have a tendency to fall on you when you open the closet. Try arranging them vertically along a shelf, instead.
10. Don't be afraid to make changes
After you live with the organized linen closet for a week or two, don't be afraid to change things that aren't working for you. While it may look beautiful the way you organized it, the only way the system will last is if it is also practical and functional for your household.
Looking for a new place to call home? We're here to help! Contact us any time to learn more about finding your ideal Michigan home.