How To Make Your Cabin Rental More Luxurious
Posted by Dwellings Michigan on Tuesday, August 8, 2023 at 10:27:44 AM
By Dwellings Michigan / August 8, 2023
Comment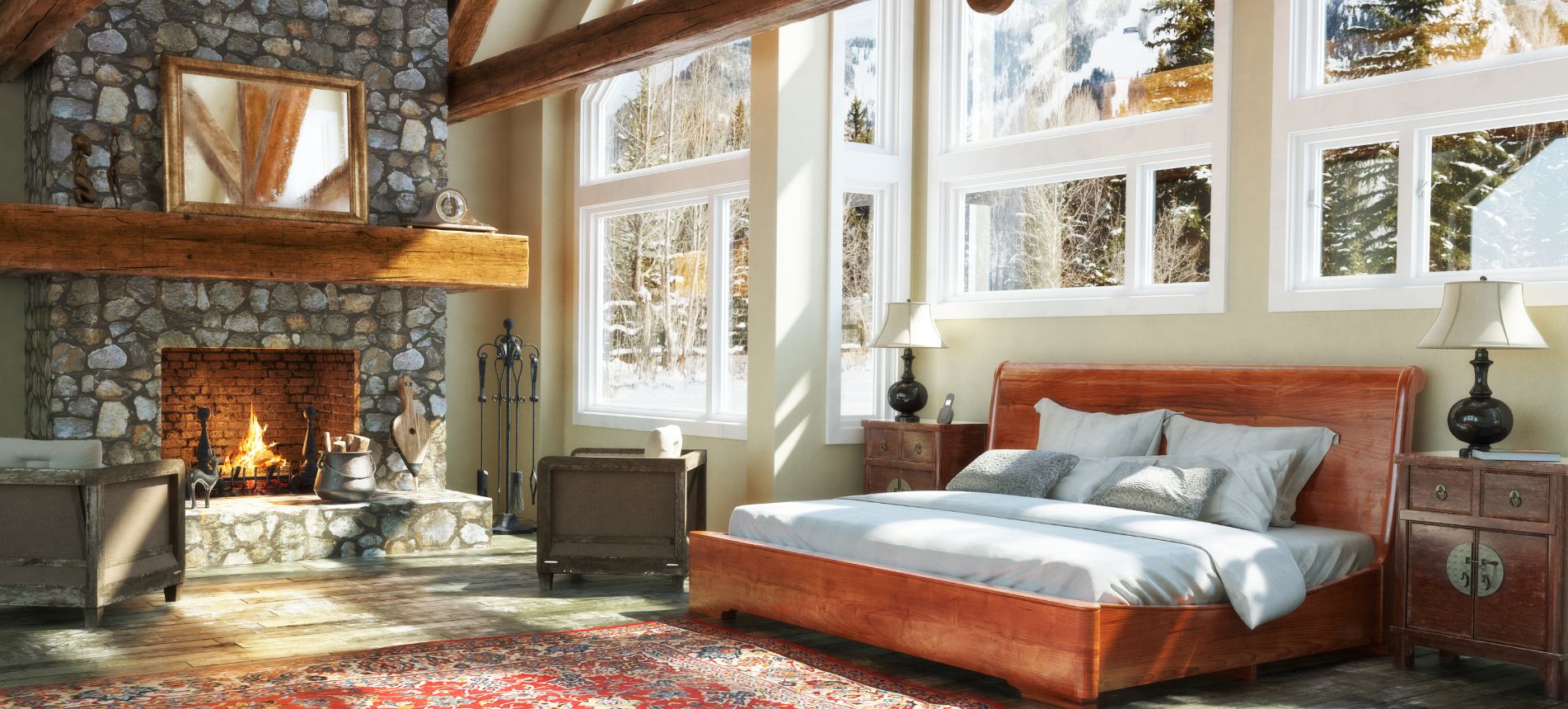 Imagine retreating to a cozy cabin nestled in the woods, where the fresh scent of pine fills the air, and a pristine lake reflects the golden sunsets. Fortunately, with just a few simple steps, you can learn how to make your cabin rental more luxurious and create the ultimate holiday experience for yourself and your guests. These tips will help you take advantage of the many benefits of making your cabin rental more luxurious, so read on to make your renters' experience even better!
Upgrade the Interior
One of the most significant ways to elevate your cabin's interior is by investing in comfortable and stylish furniture. Plush sofas, soft rugs, and cozy armchairs can create an inviting ambiance that encourages relaxation and conversation. Additionally, adorning the walls with tasteful artwork and using pieces with natural materials, such as wood and stone, can help seamlessly blend your cabin's design with its serene surroundings.
Add Modern Amenities
To make your rental truly luxurious, consider updating the amenities and integrating modern conveniences. High-quality appliances—such as stainless-steel ovens, gas stovetops, and Wi-Fi-enabled smart home devices—can enhance the overall quality of your cabin and make your guests' stay more enjoyable and memorable. Likewise, a well-equipped entertainment system, complete with HD flat-screen TVs and premium streaming services, can provide hours of entertainment for those rainy days or lazy evenings spent indoors.
Create Outdoor Living Spaces
A major draw of renting a cabin is the opportunity to connect with nature and enjoy the stunning views the beautiful landscape offers. Create an outdoor living space by setting up a cozy seating area with comfortable lounge chairs, an outdoor rug, and a fire pit. Add ambient lighting with string lights, lanterns, or solar-powered path lights to create a warm, enchanting atmosphere for your guests to enjoy long into the night.
Offer Extra Services and Experiences
Finally, offering unique services and experiences can truly set your luxurious cabin rental apart from the rest. Consider partnering with local experts to arrange private chef services, spa treatments, or guided adventures, such as hiking, fishing, or kayaking excursions. These personalized options will impress your guests and provide them with unforgettable memories of their stay at your cabin.
Learning how to make your cabin rental more luxurious requires a thoughtful approach to enhancing the design, amenities, outdoor spaces, and services offered. By upgrading the interior, adding modern amenities, creating outdoor living spaces, and offering extra services and experiences, you can transform an ordinary vacation rental into an unforgettable luxury retreat. So why not give these tips a try and take your cabin rental experience to the next level?