Good News for Sellers Today
Posted by Dwellings Boyd on Wednesday, November 16, 2022 at 8:57:32 PM
By Dwellings Boyd / November 16, 2022
Comment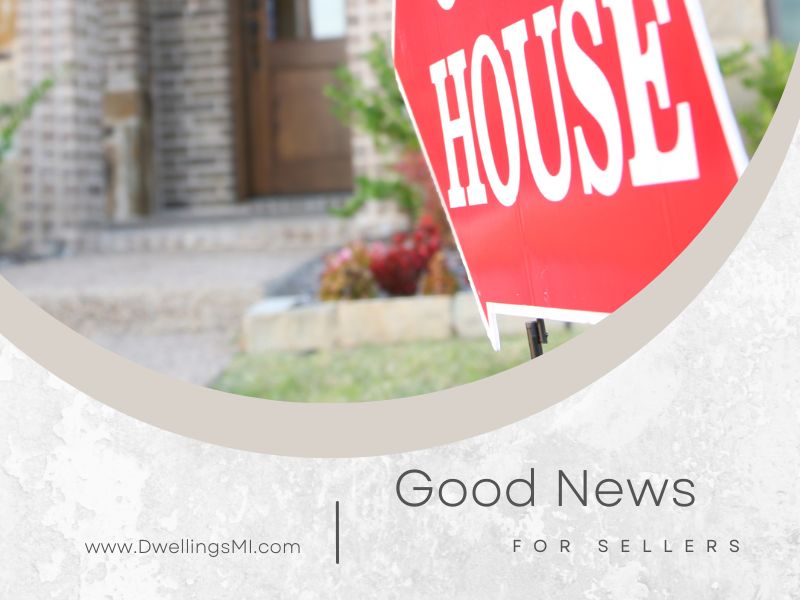 As the real estate market shifts, some homeowners are wondering if the time to sell has passed them by. With significantly higher interest rates and more homes on the market (meaning more competition for you), is it still a good time to list your home?
To talk with local experts about the value of your home and the market in your area, contact us any time!
The market may be different today than it was this time last year, but there's some good news for sellers, too.
It's Still a Seller's Market
Inventory is up from last year, but the demand for housing still outpaces supply. This means that while the real estate market is shifting toward being more balanced, it remains a seller's market.
The bidding wars and lightning speed real estate deals we have seen for the past couple of years may have begun to feel normal, but a market that hot can't last forever. What we see today is a more typical seller's market, where homes receive an offer or two after being on the market for a few days.
Don't let the shift in the market scare you; sellers can still get a great price from an ideal buyer for their homes. Contact us any time to learn more about the value of your home!
Homes are Holding on to Value
While rising interest rates sometimes bring home values down, we are not seeing this happen in today's markets. American homeowners are holding on to record-high equity, with an average of $300,000 in home equity across the nation. Even if your equity isn't quite that high, it likely puts you in a strong position to sell your home.
Your home equity will help you in a couple of ways. First, the profit you will make from the sale of your home can allow you to make a sizeable down payment on your next purchase, offsetting the cost of higher interest rates. Second, when you sell with significant equity, you can leverage that equity to attract buyers who may be just on the border of affording to buy through offering credits, a 2-1 buydown, or concessions to help cover closing costs or discount points.
Keys to Selling Today
Selling your home today is still a great idea. The key is pricing your home accurately for the market, getting the value it deserves without risking an overpriced listing that will sit on the market too long. Sellers cannot get away with listing above the value, like they may have last year, but that doesn't mean a home won't sell for a great price.
A successful home sale depends on accurate pricing for the market and a team of professionals who know how to market your property to the ideal buyer. That's where we come in. To find out what your home is worth and what the next steps are for selling your home, contact us any time.