Good News for Buyers
Posted by Dwellings Boyd on Wednesday, November 16, 2022 at 9:24:40 PM
By Dwellings Boyd / November 16, 2022
Comment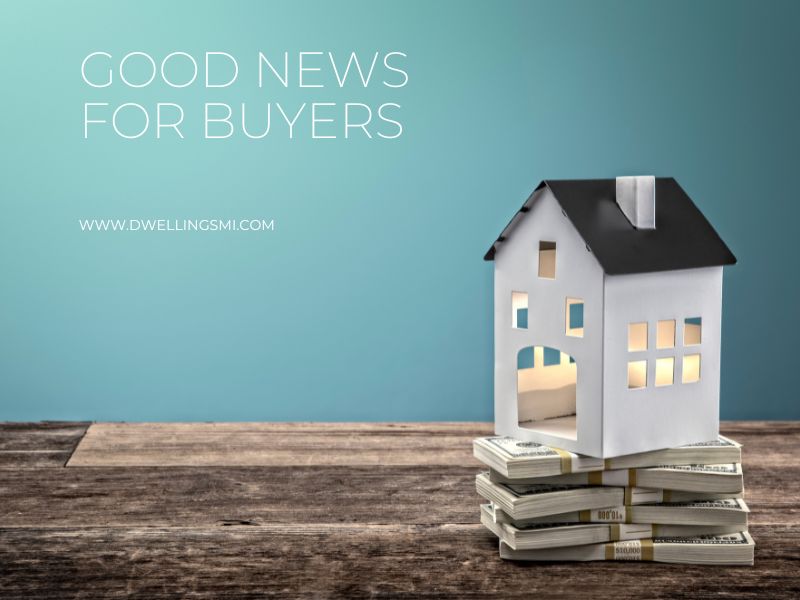 Are you hoping to buy a home in the near future, but wondering if it has become out of reach? Daunting headlines about rising interest rates have many hopeful homebuyers wondering if their opportunity has passed. If that's you, keep reading for some good news.
To begin the hunt for your home, or find out more about homes for sale in the Detroit Metro area, contact us any time!
Before you let yourself give up on plans to buy a house, check out these reasons it's still a good idea to buy.
1. There are more homes to choose from
Increases in inventory are always a good thing for buyers. Not only does this mean a step in the direction toward a balanced market, but it means you have more choices. Rather than being limited to just a few homes on the market that fit your criteria, you may find that today there are many to consider. In our opinion, more choices is always better for the buyer.
2. There are less bidding wars
In recent years, some buyers found themselves frustrated or disappointed by making offers on multiple homes only to be outbid. The historically low interest rates coupled with a huge increase in real estate investors on the hunt for properties made for perfect conditions for bidding wars. If you are a typical home buyer who is not purchasing with cash, bidding wars often represent a disheartening situation.
Here's where the good news comes in: in today's market, we are seeing far fewer bidding wars. Sellers are not in the same position they were this time last year, which means they are more likely to accept a less dramatic offer without having multiple other options to choose from. A typical home buyer is in a much better position to make an offer without competition today than they were just a year ago.
3. Sellers are poised to negotiate
Sellers today are in a unique position to be open to negotiation. Many sellers have significant home equity that provides them the flexibility to accept offers with requests for sellers concessions. A motivated seller may be able to offer you money toward closing costs or a solution that will offset higher interest rates, like a 2-1 buydown or help purchasing discount points.
Because of the increase in supply and decrease in extreme demand, sellers are also more willing to accept offers with contingencies and negotiate after an appraisal or inspection. In recent years, buyers with contingent offers, like a home inspection, home appraisal, or home sale contingency, were often overlooked in favor of buyers willing to buy as-is without the need to sell an existing property. This made it hard for some buyers to compete. Today, buyers are back in a more comfortable position to make an offer with reasonable contingencies that will provide peace of mind.
Want to learn more about buying a home in the Detroit Metro area? Contact us any time.