Events This Weekend Around Plymouth, Michigan
Posted by Dwellings Michigan on Thursday, August 25, 2022 at 7:44 PM
By Dwellings Michigan / August 25, 2022
Comment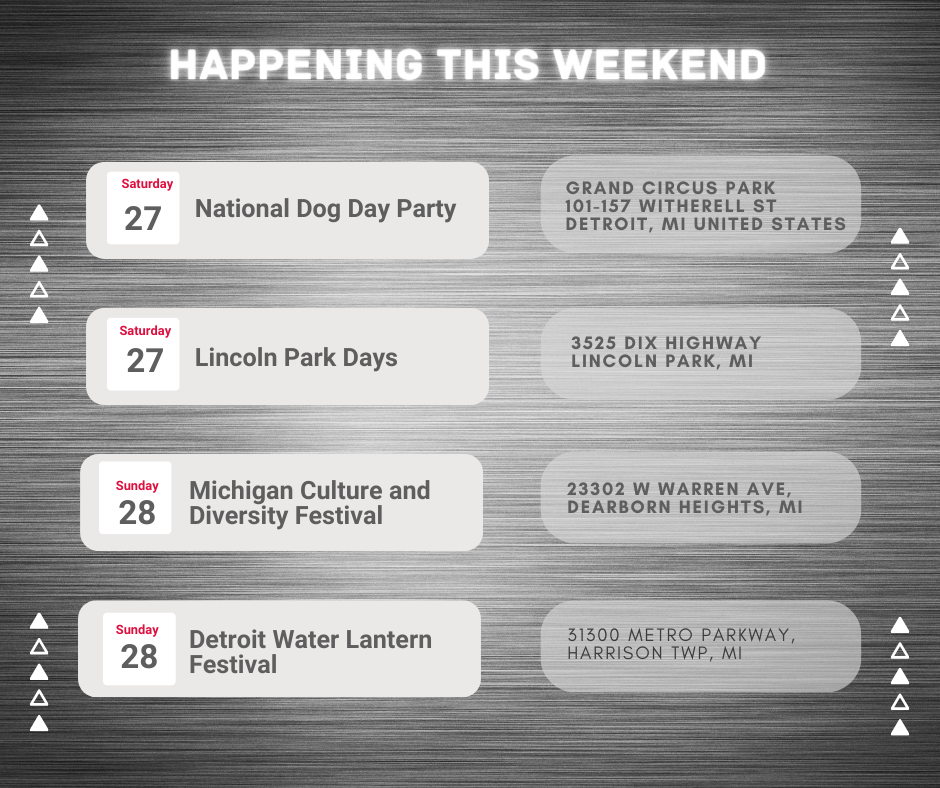 Plymouth, Michigan is home to many unique and exciting events throughout the year! Whether you're looking for family-friendly fun, a chance to get out and enjoy the fresh air, or an opportunity to support your local community, you'll find something to love here. Here are just a few of the amazing events coming up in Plymouth this month!
It's finally happened- the Michigan weather has turned and it's starting to feel like summer. As the days get longer and the temperatures rise, there's no better way to spend a Saturday than at a dog day party! These events are popping up all over the state, and they're perfect for people of all ages. You can bring your furry friend, enjoy some live music, eat from local food trucks, and let your kids run wild in the park. What could be better? Whether you're looking for a summer outing or just want to meet some new people with common interests, check out this event of upcoming dog day party in Michigan. You won't regret it!
The annual Lincoln Park Days festival is a much-anticipated event for family and friends living in and around Michigan. This year's events include pony rides, carnival attractions, petting zoo, games, live entertainment and more! The festival is a great opportunity to get out and enjoy the beautiful summer weather while spending time with loved ones. So mark your calendars and plan to head to Lincoln Park for a day of fun and festivities.
Michigan Culture and Diversity Festival
Michigan is home to a diverse array of cultures, and the Michigan Cultural and Diversity Festival is a celebration of that diversity. The festival features food vendors from around the state, as well as performances by local musicians and dancers. There are also rides and games for the kids, making it a great event for the whole family. The Michigan Cultural and Diversity Festival is an opportunity to experience the rich cultural heritage of the state, and to learn about the many different traditions that make Michigan such a special place.
Detroit Water Lantern Festival
Lighthouse Water Lantern Festival is a magnificent experience like no other, that will transform your life forever in a positive way. "Believe in your heart that you're intended to experience a life filled of love, purpose, magic, and Miracles"! "When it rains, look for the sun and rainbows, when its dark, look for the moon and stars"!
Conclusion:
This weekend, there are several events happening in Plymouth. If you're looking for something to do, be sure to check out one of these events! Our website has a list of all the houses available in Michigan, so be sure to take a look if you're interested in moving to Plymouth. Thanks for reading and have a great weekend!