Creative Ways To Transform Your Boring Ceiling
Posted by Boyd Rudy Assoc. Broker on Thursday, June 23, 2022 at 3:50 PM
By Boyd Rudy Assoc. Broker / June 23, 2022
Comment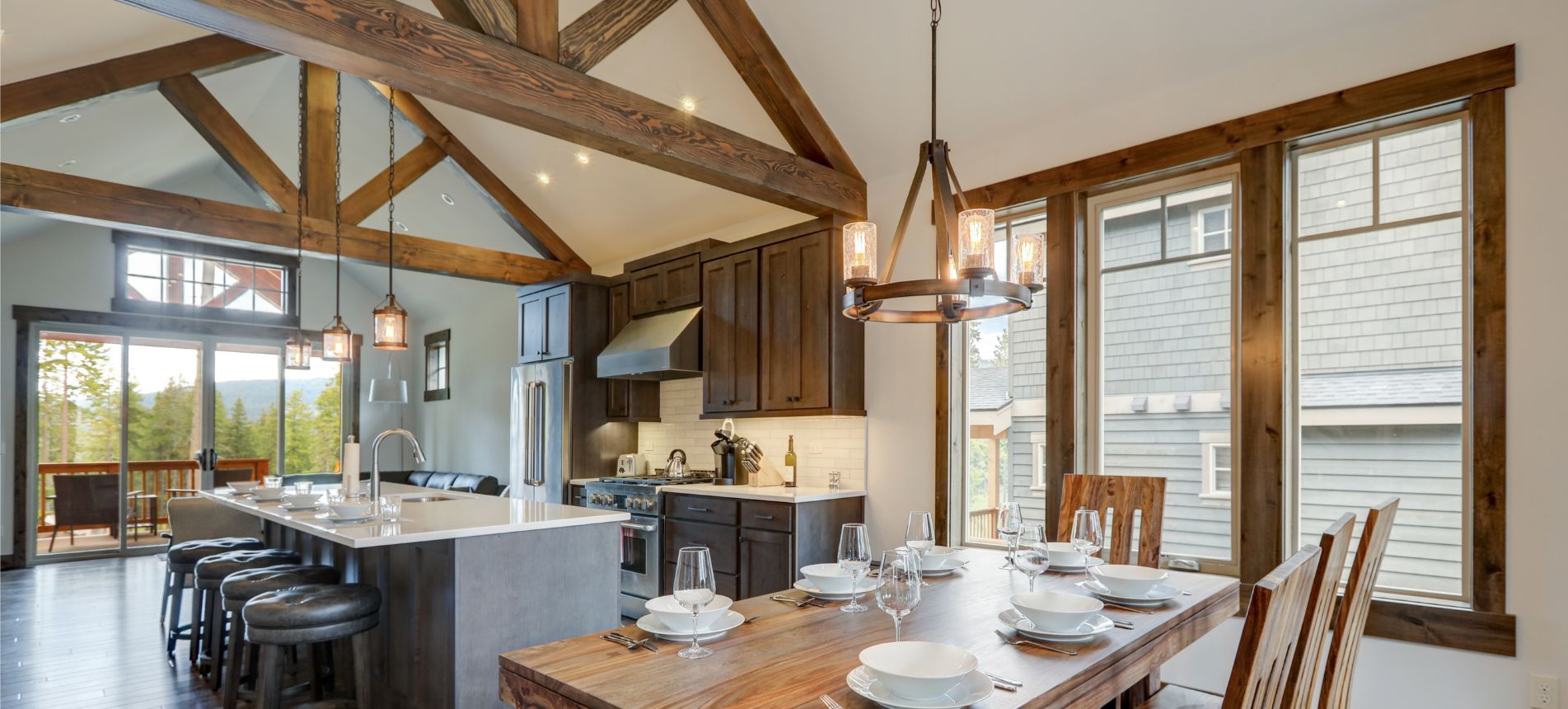 Many homeowners forget about their ceilings when decorating their homes. This space doesn't see much action, so why spend the time or the money?
The truth is that ceilings add a ton of character to your home. Adding a little flair is simple, so use this space to display your particular style. Show off your personality and try some creative ways to transform your boring ceiling.
Install Wood Beams
Rustic homes need natural elements to maintain that earthy atmosphere. If you're looking for a home element that's a little more striking, install wood beams on your ceiling.
Hand-hewn beams are beautiful, but they also add a ton of structural support. Reclaimed wood beams are perfect since every single piece is unique. You can choose between several species of lumber to match your interior design.
Hang Eye-Catching Lights
Another creative way to transform your boring ceiling is to hang eye-catching lighting. Create ambience with light fixtures that set the mood.
If you're going for a luxurious aesthetic, mount grand chandeliers that scream opulence. For something more restrained, hang string lights for a whimsical feeling. You could even install skylights and let natural sunlight brighten up your space.
Add Ceiling Medallions
Sometimes, lighting isn't enough to make a statement. Ceiling medallions are stunning options that bring the best features out of your chandeliers and other fixtures.
Metal medallions add an elegant touch that blends perfectly into lavish spaces. You could also hand-stencil a custom medallion for something entirely exclusive to your home. Ceiling medallions are easy to install, so you can do it yourself, no matter which option you choose.
Apply Bold Wallpaper
There's nothing like a daring print to draw attention. If you want your ceiling to stand out, apply bold wallpaper to pull everyone's focus upward.
There are so many ways to personalize your ceiling using wallpaper. Whether it's a bright, solid color or an intricate paisley design, it's easy to find something perfect for your interior. You can even pair bold wallpaper with wood beams and light fixtures to create a one-of-a-kind ceiling.
Nobody wants to live in a dull, lifeless space. Use these ceiling ideas to design your dream interior and create a home you're proud to live in.