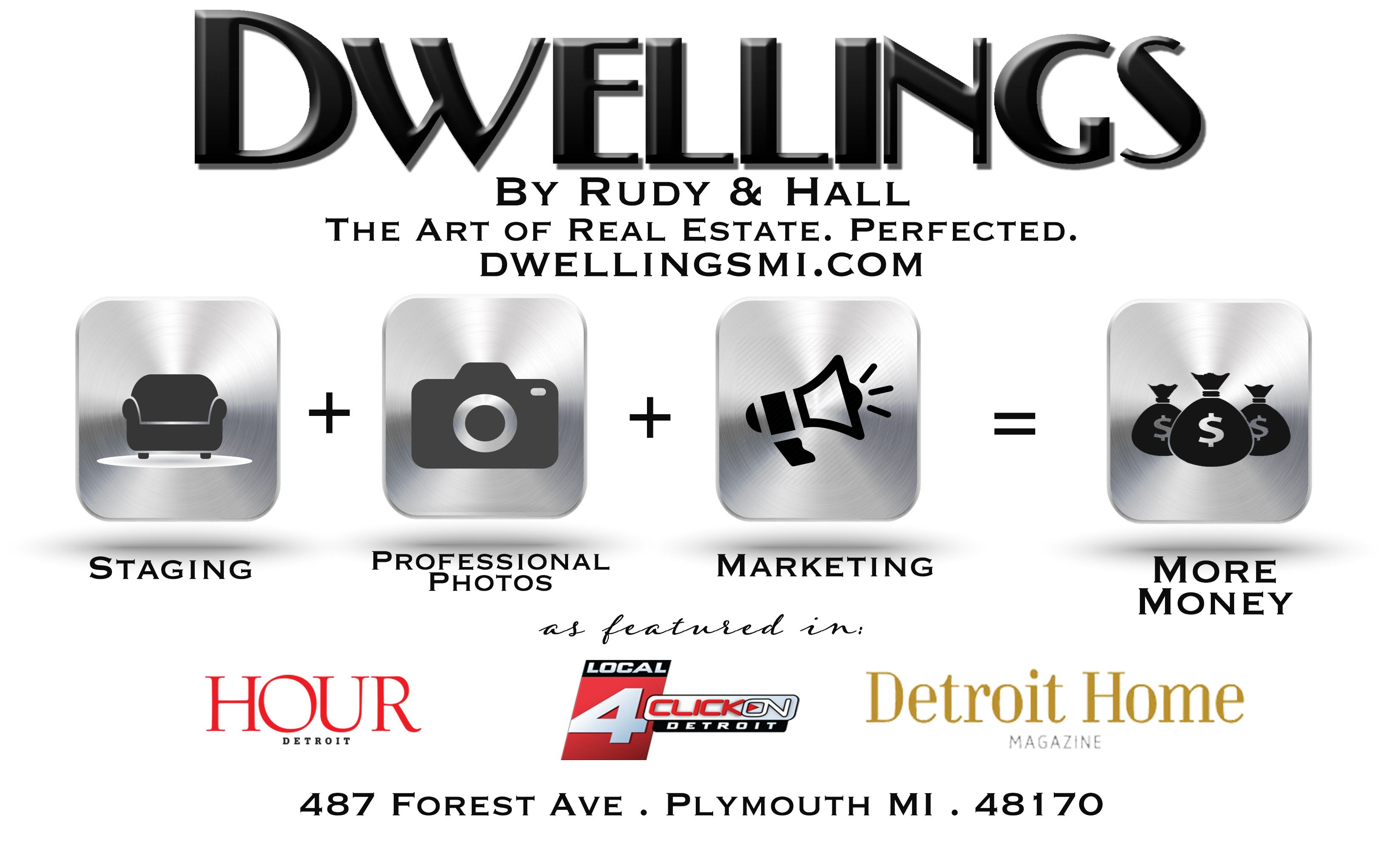 Real Estate marketing has changed in the last decade, and Dwellings by Rudy & Hall has the numbers to prove it. By Harnessing the power of social media with their own marketing company, POSH Detroit, Dwellings averages sales prices that are 7 percent higher than similar homes sold in the same neighborhood.
"It's not just the social media marketing that contributes to that, but that is definitely a part of it, " said Boyd Rudy, who co-owns Dwellings with Shannon Hall. "We utilize a professional photographer to create amazing eye-catching photos, and then we utilize those photos and three-dimensional virtual views to capture people's attention and get them engaged with the listing."
Dwellings, which Rudy and Hall started in 2014, features a full-service concierge-style approach to real estate. It quickly harnessed the power of social media with great results - so great that their marketing company, POSH Detroit, was born.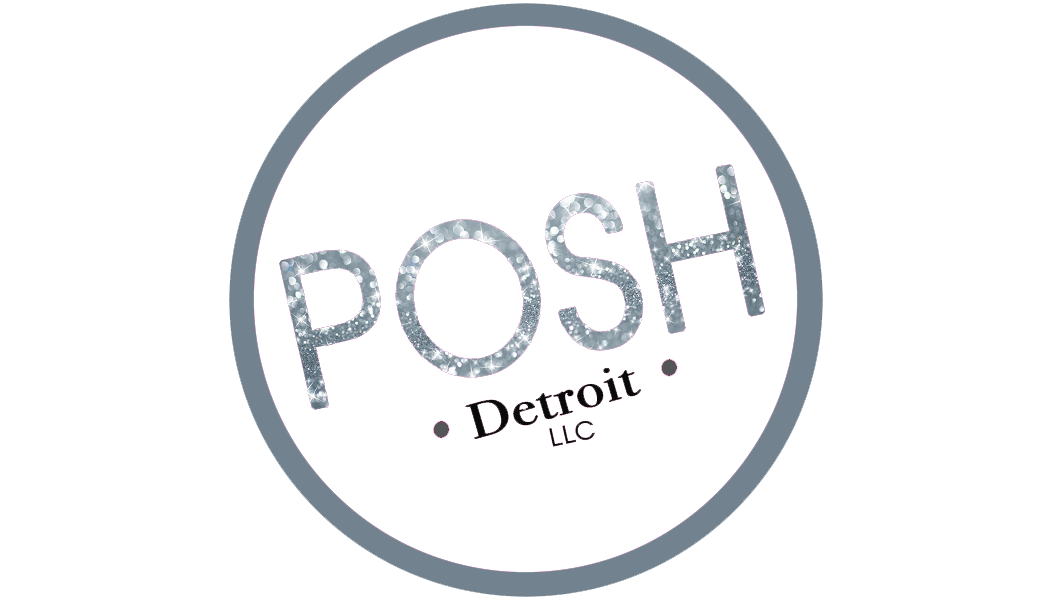 "POSH Detroit was started two years after," Rudy said. "We were using social media to advertise all our listings and to generate business. I had a ton of people who owned businesses reaching out to me and asking who was doing our social media stuff."
Rudy and Hall quickly realized the opportunity, and now POSH Detroit represents major brands throughout the nation. Combining a social media marketing company and real estate makes sense - around 95 percent of buyers start their search online, Rudy said.
"In order to reach those potential buyers, you've got to have a presence online and hit them with amazing photos to grab their attention," he said. "Instead of an 'if you build it they will come approach,' you have to actively go out and find buyers to bring to the property."
The Facebook numbers alone are staggering: In 2018, Dwellings reached more than 1 million people with their listings - and had nearly 10 million impressions - which means the average person saw a home 10 times. And more than 4000,000-plus potential buyers clicked on a link to check out a property.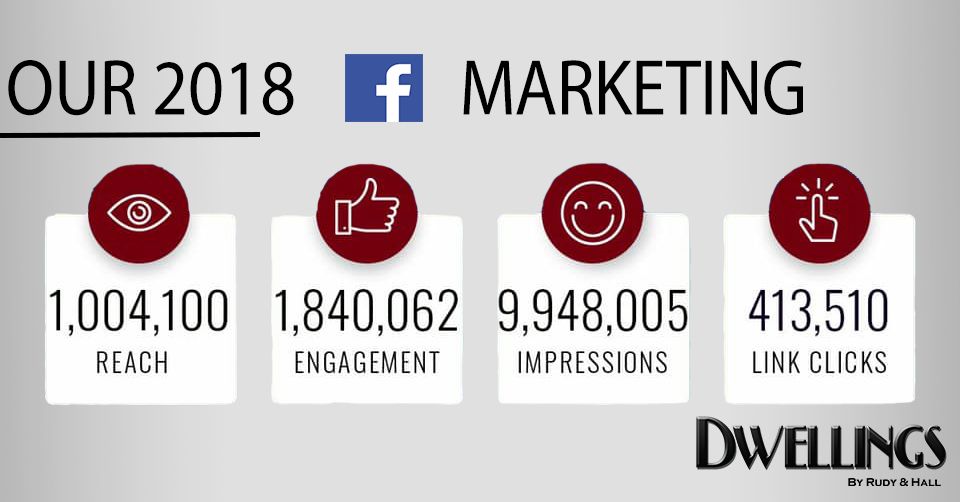 Dwellings also utilized POSH Detroit to showcase its listings on Instagram and other platforms. "We build up the buzz about a week before we actually put the home on the market," Rudy said. "We put the home on the market and our hope is to run as much traffic through that weekend as possible in order to get multiple offers and the best return for our clients." But they're not resting on their Laurels.
"We're constantly getting certified in learning new avenues and new ways to advertise using digital marketing and taking those things and implementing them," Rudy said. "Obviously we specialize more in real estate marketing, so we are way ahead of all the other brokerages in the area." It's that one-of-a-kind value which makes Dwellings by Rudy & Hall unique.
"There is not another real estate broker in the Metro Detroit area that owns their own social media company," Rudy said. "Most of them are still trying to figure it out - or they are hiring a company like us to do it for them."
For more information on how Dwellings by Rudy & Hall can work for you, visit its site at www.dwellingsmi.com
Article By: Julie Poisson, in this month's article of Plymouth Today. January Issue of Plymouth Today
Selling Your Home?
Get your home's value - our custom reports include accurate and up to date information.
Get Home Value