A Guide to Planning a Festival in Your Community
Posted by Dwellings Boyd on Tuesday, March 15, 2022 at 7:58 AM
By Dwellings Boyd / March 15, 2022
Comment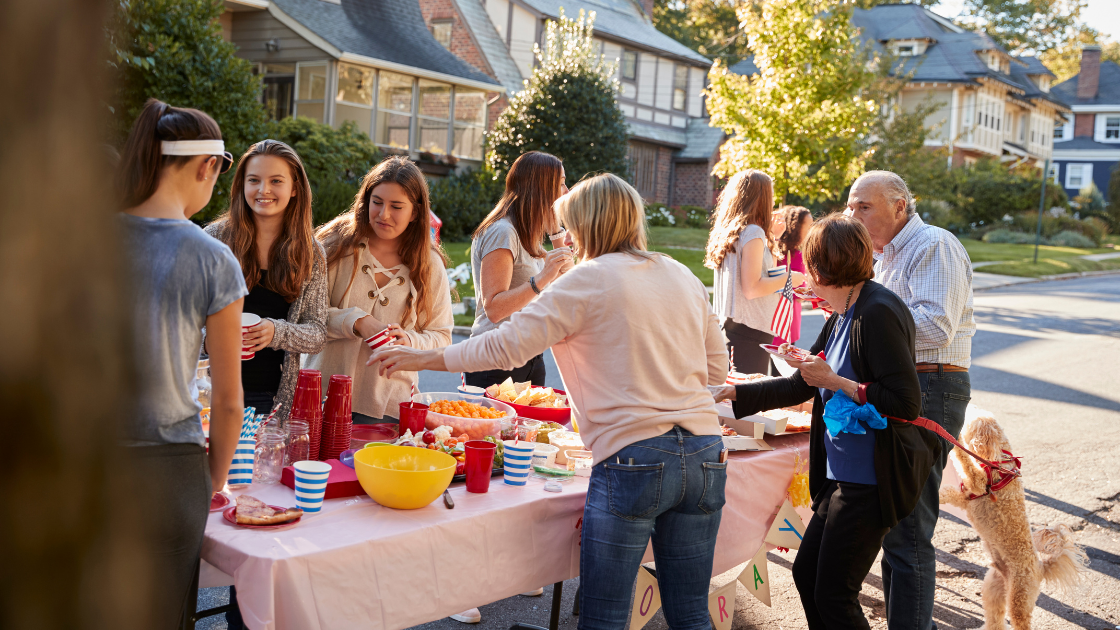 If you've ever been to a festival, you know it can be a lot of fun. How about replicating it in your community? There are plenty of reasons to put on a festival. Maybe you're looking for an event that will bring the community together, or perhaps you want to raise money for a good cause. Whatever your reason may be, there's no question that planning and staging a festival can be a lot of work. But it's also a great way to bring people together and make some lasting memories. There are a few things you need to know. We will give you a guide to planning a festival in your community from start to finish. Let's get started!
What Goes Into Planning a Festival?
When you're planning a festival, there are a lot of factors to consider. You absolutely need to get portable restrooms. You'll need to decide on a date, time, location, and theme. You'll also need to start thinking about logistics like power and water. You'll need to budget for things like tents, tables, chairs, sound and lighting equipment, marketing, and more.
Who Should Be Involved in the Process?
When planning a festival, getting as many people involved as possible is essential. You'll need volunteers to help with things like the set-up and take-down, as well as running the event itself. You'll also need sponsorships from local businesses and organizations.
What Kinds of Festivals Are There?
There are all sorts of festivals you can put on, from music festivals and food festivals to art fairs and community gatherings. It just depends on what kind of event you want to create. Get creative and think outside the box!
How Do You Choose the Right One for Your Community?
When choosing the right kind of festival for your community, there are a few things you need to keep in mind. First, think about what interests your community. Is there a type of food they love? A kind of music they enjoy? Or maybe an activity for which they are passionate? Find a festival that caters to those interests.
You'll also want to think about the size of your community. Is it a small town that would enjoy a family-friendly festival? Or is it a city with many different cultures and religions that would benefit from a multicultural event? There's no one-size-fits-all answer, so be sure to tailor your festival to fit the needs of your community.
What Should the Festival Include?
Now that you have a general idea of what your festival will be about, it's time to get specific. What arts and cultural activities will you offer? Will you have food vendors or a beer garden? Is it a free festival, or does it require a ticket? How will you use the proceeds from the event? These are all critical questions to consider when planning your festival.
Your festival should also have a unique focus or theme. This can be anything from celebrating the arts to promoting local businesses. The key is to choose something that will appeal to your target audience and will help you market the event effectively.
Once you've decided on your festival's general format and activities, it's time to start planning the logistics. This includes selecting a venue, lining up sponsors and vendors, and creating a budget. It's also essential to develop a timeline for the event to make sure you complete everything on time.
How Do You Get the Word Out?
One of the most critical aspects of planning a festival is getting the word out. Let people know what's happening, when it's happening, and where it's happening. You can do this through traditional marketing methods like print ads, radio spots, and flyers. But don't forget about online marketing! Create a website and social media accounts for your festival, and make sure to update them regularly.
You should also reach out to local media outlets and see if they're interested in covering the event. This can be a great way to generate excitement and get more people to attend.
Planning a festival can be a lot of work, but it's well worth it when you see the excitement it generates.
There you have it, a guide to planning a festival in your community. Get started today and create an event that everyone will enjoy!