5 Ways a New Coat of Paint Will Enhance Your Home
Posted by Dwellings Boyd on Wednesday, October 12, 2022 at 3:29 PM
By Dwellings Boyd / October 12, 2022
Comment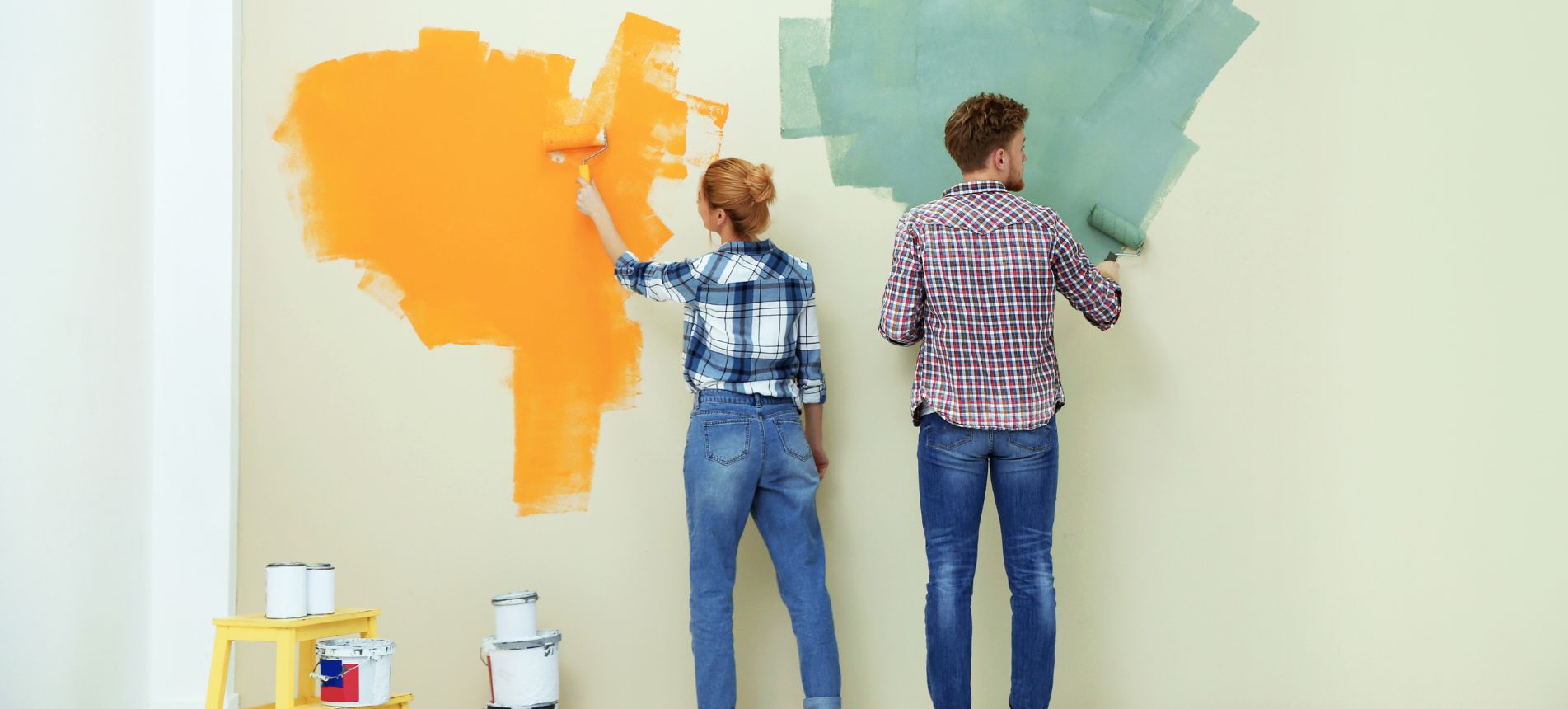 When you're looking to update your home and think you need to fully renovate, sometimes the best thing you can do is add a fresh coat of paint. It's a simple, cost-effective way to rejuvenate any room. Continue reading to learn more about how these five ways a new coat of paint will enhance your home.
Fix Small Paint Damages
Over time, paint can wear down and chip when not properly looked after. When you repaint your home, you're starting fresh! Say goodbye to all the damaged knicks and peeled paint from the wall; a new coat of paint will enhance your home in no time!
Protects the Walls
As previously mentioned, painted walls can succumb to damage after many years of improper attention. When you repaint your walls, you are also protecting the quality of the walls themselves! To make sure your new paint lasts, remember to find paints that are durable and can be wiped down regularly with water to remove stains.
Adds Personality
If you can't conduct a full-room makeover, adding a new paint color to the room could be just what you need to bring some personality back to the space. Consider using a bright color that pairs well with the room. Remember you can always paint your favorite color as a statement wall, then use more neutral complementary colors on the other three walls.
Feels Like a Bigger Space
Perhaps many years ago, you chose a very dark paint color that makes the room feel dim and crowded. You can change this feeling by adding a brighter paint color. Neutral tones and colorful hues will create a luminous, bright open space.
Creates Cohesiveness
Maybe you changed some small aspects of the décor of your home, and the walls do not match your new style. Find a paint color that coincides with the color scheme of the room to freshen up the space. When everything matches, you feel more comfortable and more at home.
Once you complete your home improvement project, don't forget to properly dispose of the house paint to help protect your home from spilled paint cans and clutter.
Whether you choose to paint with dark hues or warm neutral tones, adding a fresh coat of paint to your home will improve its appearance and grow your love for your brand-new room.