5 Tricks To Enhance Your Master Bathroom
Posted by Dwellings Boyd on Tuesday, April 12, 2022 at 4:36 PM
By Dwellings Boyd / April 12, 2022
Comment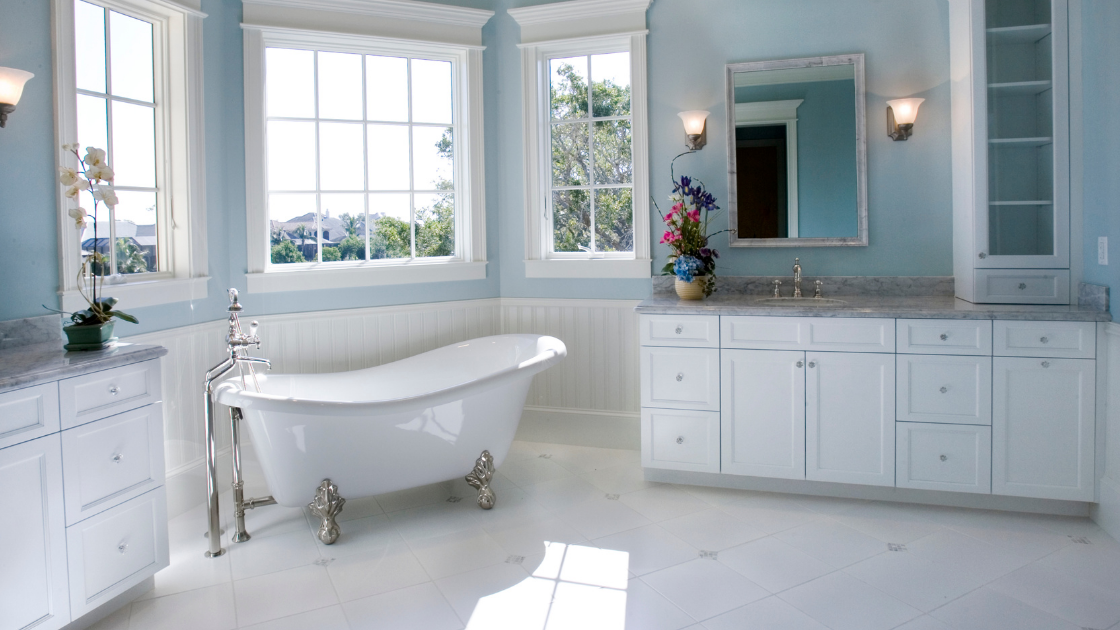 When you walk into your master bathroom, what's the first thing that comes to mind? Is it peace, serenity, and calmness? If so, that's fantastic! Well, what if the impression you get isn't so positive? Do you think of your restroom as drab, uninspiring, and boring? That's nothing to feel ashamed about; here are five tricks to enhance your master bathroom.
Enhance the Lighting
Having the curtain drawn closed all the time can make a room feel tiresome and lackluster. So consider what kind of lighting you want in your master bathroom. If you have windows, then you should use natural lighting to create a calming, lively space.
If you don't have proper electrical lighting, see what you can find online or at your local department store. You can play around with lighting temperatures and determine which light fixtures look best in your bathroom space.
Add a Pop of Color
All-white walls and bathroom accessories can look plain. So explore different color options to make the space feel more appealing. You can repaint your white sink cabinets with different colors, such as olive green, robin-egg blue, earthy orange, or another hue you prefer. Even if it is a private space, that doesn't mean that your master bathroom has to suffer from a lack of personality.
Explore Textiles and Patterns
Having square, white tiles on the floor can feel uninspiring. So consider using different patterns and textures to make it feel more exciting. This doesn't stop at floor tiles, either. You can play with varying textures and add a recycled glass tile backsplash to your sink area. Playing with textures and patterns can give your eye a lot to look at in the room.
Play With Accents and Décor
Sometimes, a sink, toilet, and bathtub aren't enough to make your bathroom feel inviting. So a great trick to enhance your master bathroom is to add accents and décor to it.
If your sink-vanity area feels a touch bare, consider getting a jewelry organizer, some glass jars for your cotton balls and swabs, and a couple of sink accessories to give it a more lived-in look. As for décor, you can find framed photos, an accent rug, and decorative towels to fill up space.
Make It Smell Enticing
There's something extraordinary about walking into a bathroom that smells fresh. After a good deep clean, consider what kind of scent you want to walk into when you're getting ready for the day.
You can use candles, incense, diffusers, essential oils, and potpourri. While you can go with a simple citrus or vanilla scent, you can also explore floral and woodsy smells.
Bathrooms should make you feel like you're in a tranquil fantasy, drifting away into your imaginary paradise. So don't neglect your master bathroom; make it your dream come true.