5 Benefits of Adding Wrought Iron Fencing Around Your Home
Posted by Dwellings Boyd on Friday, February 11, 2022 at 11:36 AM
By Dwellings Boyd / February 11, 2022
Comment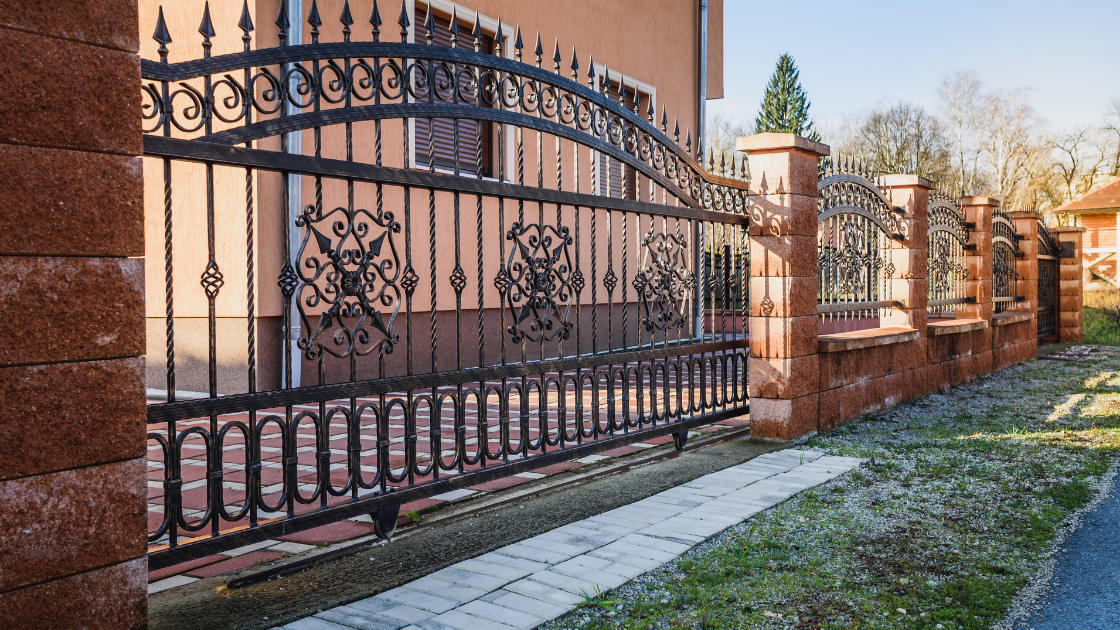 When determining how to add more value to your home, you may immediately consider adding a new paint color, fixing the floorboards, and other common projects.
But how can you improve the exterior of the property? Fencing can significantly impact the appearance and safety of your home. Let's explore the five benefits of adding wrought iron fencing around your home!
Easy To Install
Even though the actual wrought iron material may be more expensive, the installation is where you can really save in dollars and effort.
For example, more DIY tutorials to do just about anything have been popping up everywhere online since the pandemic due to financial benefits and hobby-seekers. Manufacturers are taking notice and catering to the DIY market by making their products easier to put together at home, along with easy-to-follow instructions.
You can purchase the material and follow precise directions to install the fencing yourself, or even hire a cost-effective contractor who can help you. Whichever option you choose, most wrought iron fences can be installed over a weekend.
Contributes To Landscaping Efforts
If you're a gardener who's looking for ways to grow more plants and flowers on your property, the wrought iron fence is perfect for you.
The open slats allow for stems and vines to grow upward, creating a natural, elegant aesthetic right in your front yard.
Provides More Security
Placing any kind of fencing around your home may prevent individuals from accessing your property, but wrought iron fencing will make it even harder for them. High wrought iron fencing can help slow down perpetrators from easily climbing up your protective barriers.
Additionally, this kind of fencing can help prevent young children and pets from wandering outside of the property, which might be the sole reason many people install them.
Adds Value to Your Property
If you look at mansions and other elegant homes, you might notice they all have one thing in common: wrought iron fencing.
This type of fencing brings a more elegant feel to the home due to the complex designs, sturdiness, and overall classic appearance. Wrought iron often involves an artisanal process, bringing unique qualities with each fence.
Adding more elegance and aesthetically pleasing features to the home can also make it more valuable on the market!
Requires Little Maintenance
Many wooden fencing materials require constant staining, washing, and touch-ups, whereas wrought iron fencing comes treated and only needs a new coat of paint once a year.
However, it's still essential to watch your fencing for signs of wear and know what to do if you find corrosion.
Wrought iron fencing is durable and can withstand different weather conditions for long periods of time, only needing little touch-ups here and there.
These five benefits of adding wrought iron fencing around your home will add value to your home, money back in your pocket, and security to your property. Be sure to consider which colors and designs are right for your home!