3 Things To Consider When Installing a Ground-Level Deck
Posted by Kristy Horne on Thursday, December 15, 2022 at 3:28:17 PM
By Kristy Horne / December 15, 2022
Comment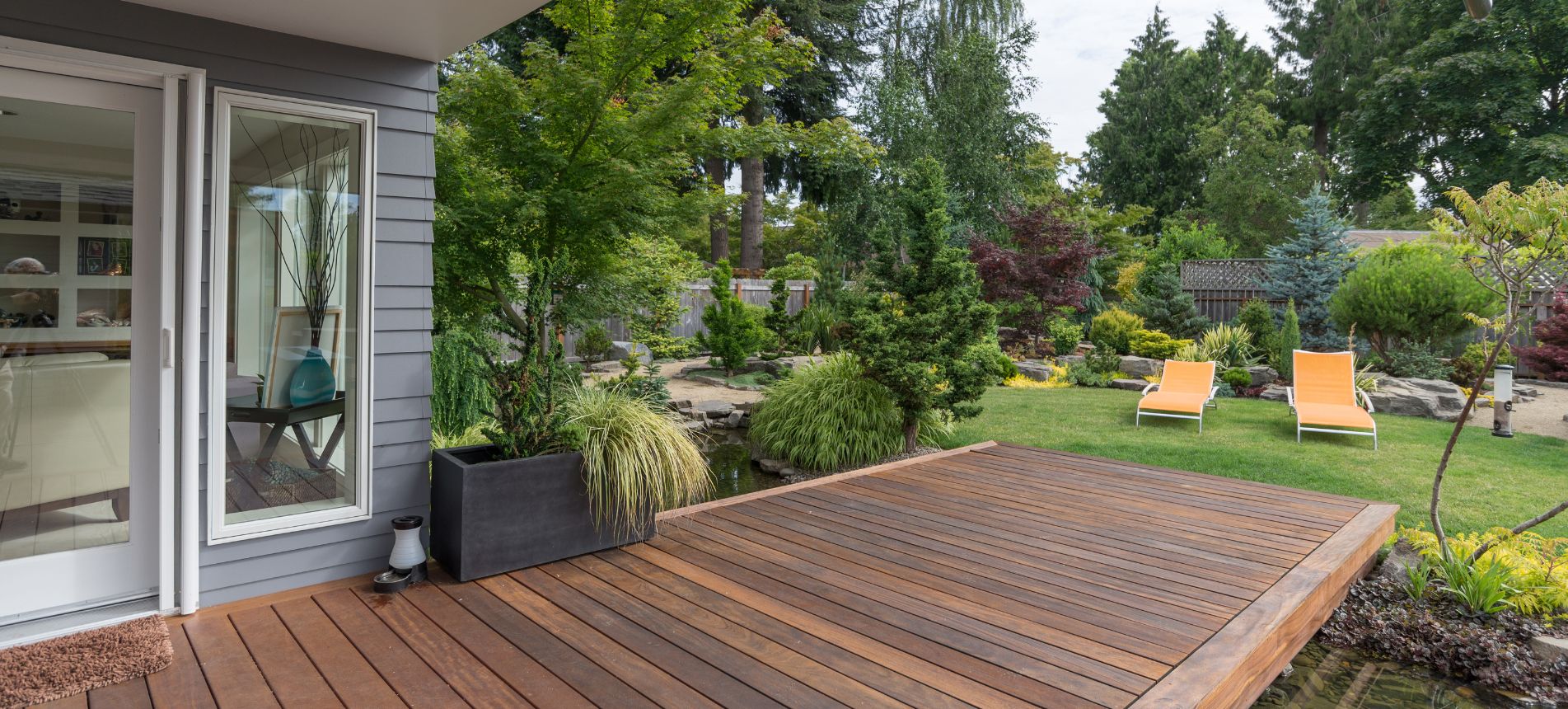 Ground-level decks make a lovely addition to any backyard, providing the perfect outdoor space to enjoy quality time with your loved ones. When you take on a deck home improvement project, you should keep several elements in mind. Here are three things to consider when installing a ground-level deck.
Material
The first thing you'll want to think about when installing your ground-level deck is the handrail material. If you want to keep the look and feel of your deck cohesive, it's a good idea to use the same material for your handrail as on your deck. For example, if you have a cedar wood deck, you may also want to utilize cedar for your handrailing. However, you can mix and match materials if you like as well. There are many material options for deck handrails, such as wood, vinyl, aluminum, steel, and cap-stock composite. Determine which material will best suit your needs.
Functionality
Functionality is another essential element to consider when installing a ground-level deck. It's essential to determine the major functions of your deck before installation. Ask yourself: what purpose will this deck serve? Do you live with elderly or disabled individuals who may need a handrail to assist them when navigating the deck? Or do you have young children who would benefit from protective guards? Perhaps you're a younger individual with no children and want your deck to serve as an entertainment area for friends. Whatever purpose your deck serves, make sure that you keep this function in mind as you choose features for it. A deck can be one of the best exterior upgrades for your home, but only if you ensure it serves its purpose well.
Design
Once you select your desired material and determine the function of your ground-level deck, you can start thinking about design ideas. If you prefer a minimalistic, modern look, you might want to keep your design minimal. However, you can also embellish and add decorative touches, especially if the deck's primary function is to entertain. There are all kinds of ways you can add flair to your deck with different handrail designs, decorative porch spindles, post caps, finials, and ball tops. You can utilize whatever aesthetic best suits you and your outdoor space.
Keep in mind these essential elements to consider when installing a ground-level deck as you begin your project. Pay close attention to detail and design to achieve the look you desire.