Shannon Hall
Broker/Owner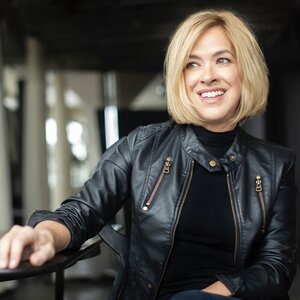 As the founder of Dwellings Michigan, broker Shannon Hall truly loves, lives and breathes real estate. To her, it's not work, but rather her passion for the business made manifest. Her mission is to bring full concierge services to the real estate market.
As a multi-million dollar top producing Realtor in addition to her experience as a licensed residential builder, it's fair to say that Shannon knows the business inside out.
Numbers alone, however, do not tell the whole story. Unlike many in the service industry today, she is singularly dedicated to going the extra mile to provide a warm and immersive approach to what is undoubtedly the biggest purchase or sale decision you'll ever make. With your comfort and trust foremost, and her enthusiasm, knowledge and attention to every critical detail in a real estate transaction baked into the recipe, you can't go wrong.
Not only that, Shannon has a terrific knack for making the whole process enjoyable. You'll be sure to learn more than you ever thought possible when working with her, as Shannon is a natural teacher who illustrates her love of the field with a non-stop stream of anecdotes, advice and observation from her rather encyclopedic real estate brain.
As a mother to two grown daughters (one of whom Shannon works with on a daily basis) and 4 grandchildren, she is both nurturing and a rock solid negotiator.
When not serving your best interests in the art of the deal, Shannon finds the time to pursue her hobbies of renovating and flipping residential properties, restoring furniture and vintage light fixtures, and traveling.
Shannon is the real deal, and you'll be in very good hands when you choose to hire her. She literally embodies her credo: When you really love what you do, it's not work.
Let Shannon do what she loves to do for you.